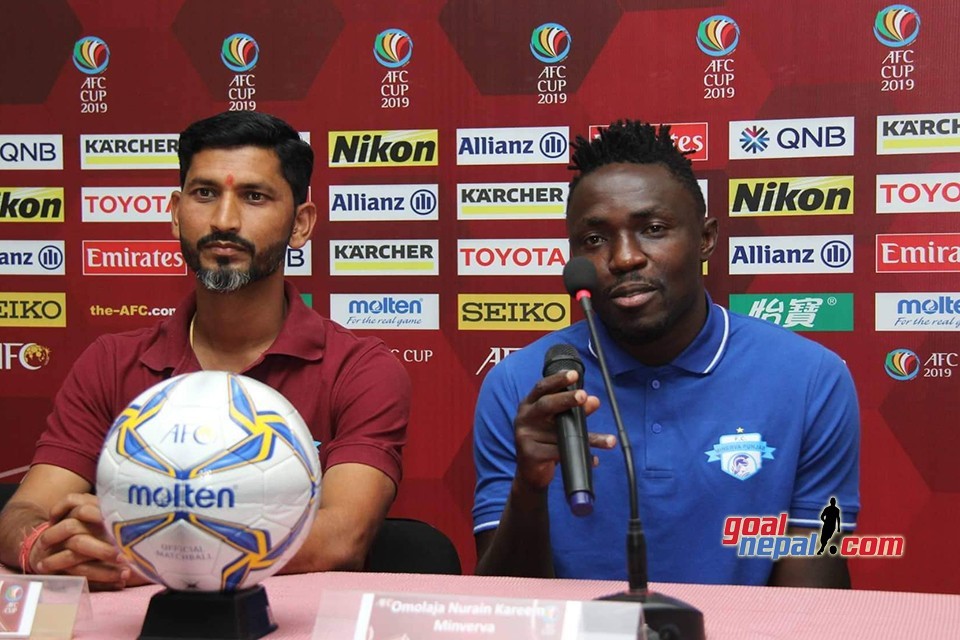 Minerva Punjab FC hasn't registered a win in on-going AFC Cup campaign. They have played draw in all outings.

They are playing against host MMC at ANFA complex on Wednesday.

Coach Sachin Badadhe said they have come to Kathmandu to get three points.

"We will play for three points. My players are fit and they are ready to go", said Badadhe.

"We won't repeat the mistakes that we made. I believe the race is still open for all teams. Any team can go through", added Badadhe.

He also mentioned that it was difficult to play in artificial turf. ANFA complex has turf.

Minerva have three points while Dhaka Abahani have four and Chennayin FC atop with seven points. MMC have a point.

Minerva Punjab skipper Kareem Nurain echoed the same thoughts of his coach.

"We will play for three points. MMC are the champions of Nepal and so we are (of India). Anything can happen tomorrow", said Nurain.