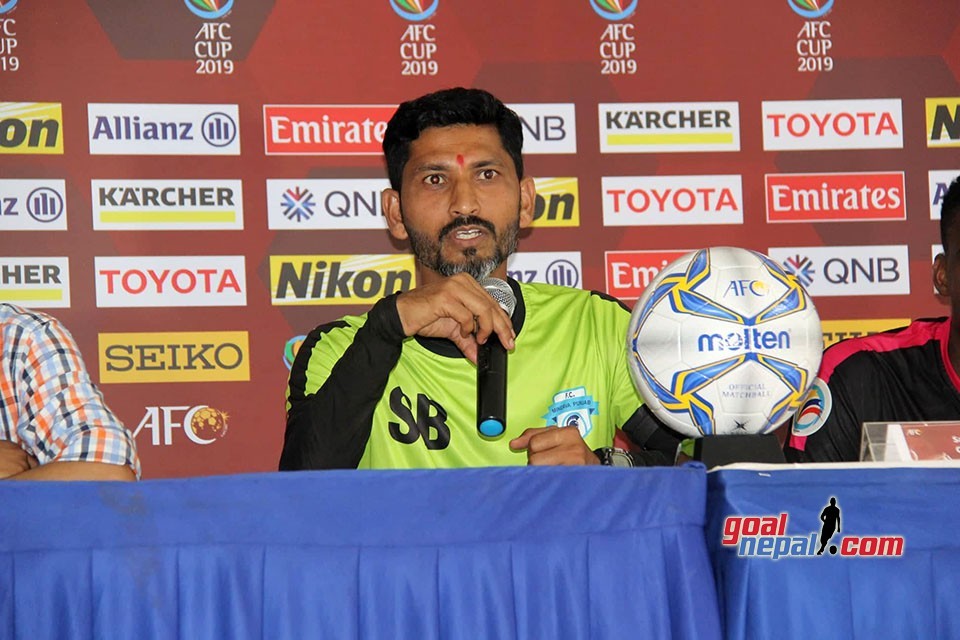 Minerva Punjab FC coach Sachin Badadhe has poured his pure frustration in post match conference after playing 1-1 draw against MMC in AFC Cup match.

Minerva played 1-1 draw with 10-man. Prateek Joshi was sent off in the stoppage time of first half.

He sensationally accused that the referee of the match was bribed.

Speaking in the post match, Badadhe said, "MMC's goal wasn't goal. Goal scorer (Aziz) pushed our goalkeeper. Even the red card given to (Joshi) was wrong.

"We played draw because of bad refereering. That's not just my opinion but of the team.

"We will write to AFC/FIFA about this (refereering)", said visibly frustrated coach.
He sensationally accused, "I think MMC had bribed the referee".

Coach Badadhe also showed his attitude towards journalists who asked questions to him.

He signed off boasting his academy product.

"Can anybody tell me what's his age who scored goal today", he asked the journos. When journos said NO, he went to say, "He is just 17 yrs old and he is playing in AFC cup. That's the development what we do in our academy".

Skipper Nurain Kareem also echoed the same thoughts of his coach.

"It was bad referreeing for me", said Nurain.
MMC COACH CHIRRING LOPSANG SPEAKING ABOUT MINERVA PUNJAB MATCH