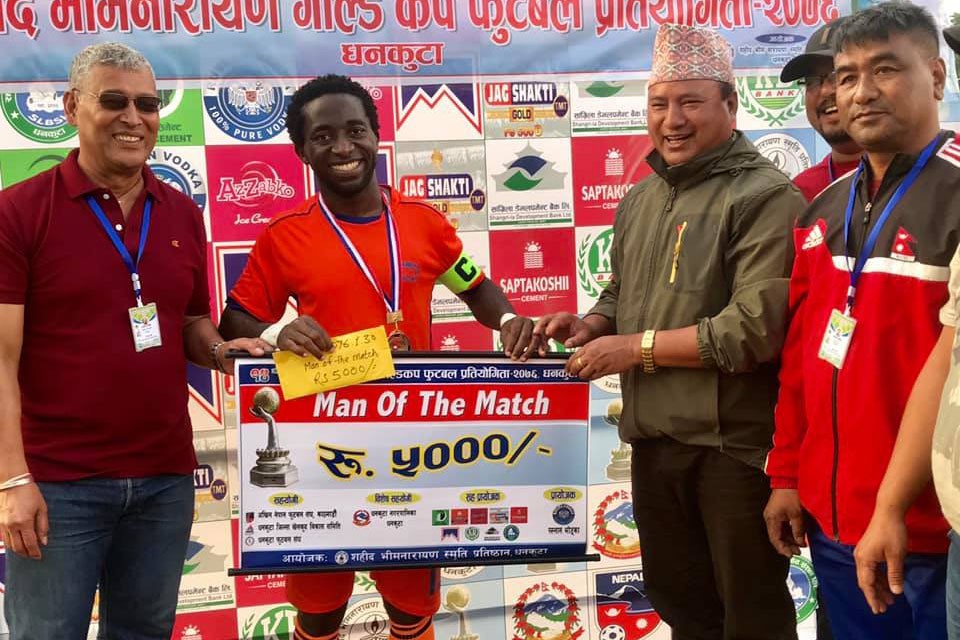 Dauphins team has entered semifinals of 14th Bhim Narayan gold cup football tournament in Dhankuta.

Dauphins dthrashed Dharan FC, Sunsari 5-0 in quarterfinal match played on Monday.

Yannick Owona scored and Loko scored brace each while Petenga scored one for Dauphins.

Aurel Enome became the man of the match and received Nrs 5,000 cash.

Martyr Bhim Narayan memorial foundation is organizing the championship.