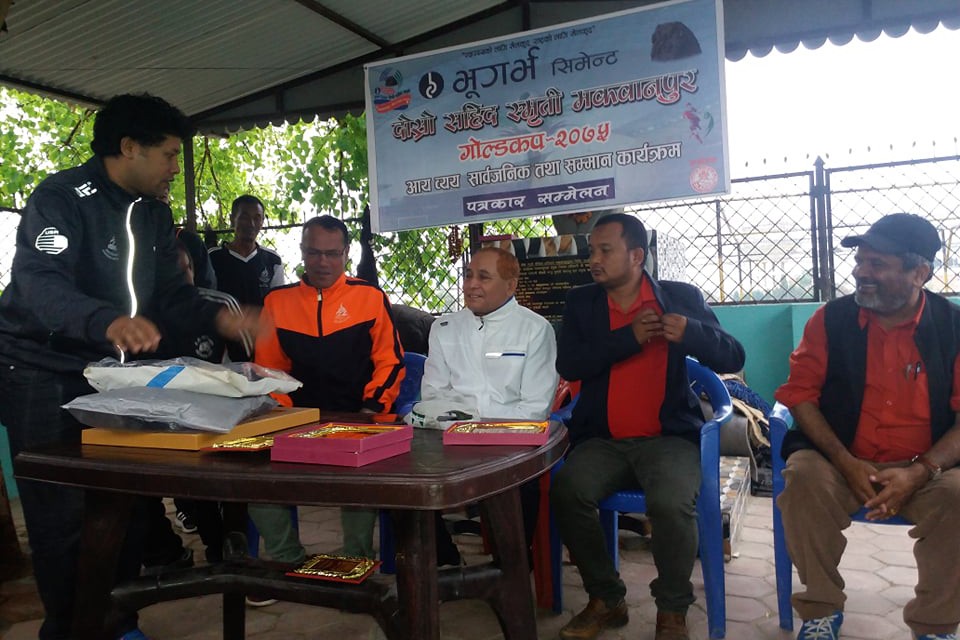 Makwanpur DFA has made Nrs 2.2m profit from 2nd Bhugarva cement martyr's memorial Makwanpur gold cup football tournament.

DFA held press meet on Tuesday in Hetauda to let the press know about the profit and loss report.

According to DFA president, Tika Lama, the FA collected Nrs 7.117m and spent Nrs 2.970m in the championship.

"We are thankful to our sponsors, fans, Hetauda sub metro, Thaha municipality and all rural municipalities of Makwanpur district for their valuable support", said president Lama.

Meanwhile, local bodies of Makwanpur have promised at least Nrs 5m for next year edition.

Hetauda sub metro mayor Hari Bahadur Mahat, who is a sport loving mayor, said local bodies had agreed to provide at least Nrs 50 lakh to Makwanpur DFA for the event.

"We need to make the event memorable and more successful next year", added president Lama.

Hosts Makwanpur XI had won the title beating Dauphins in the final.



Bhugarva Cement Martyr's Memorial Makwanpur Gold Cup: Makwanpur XI Enters SFs