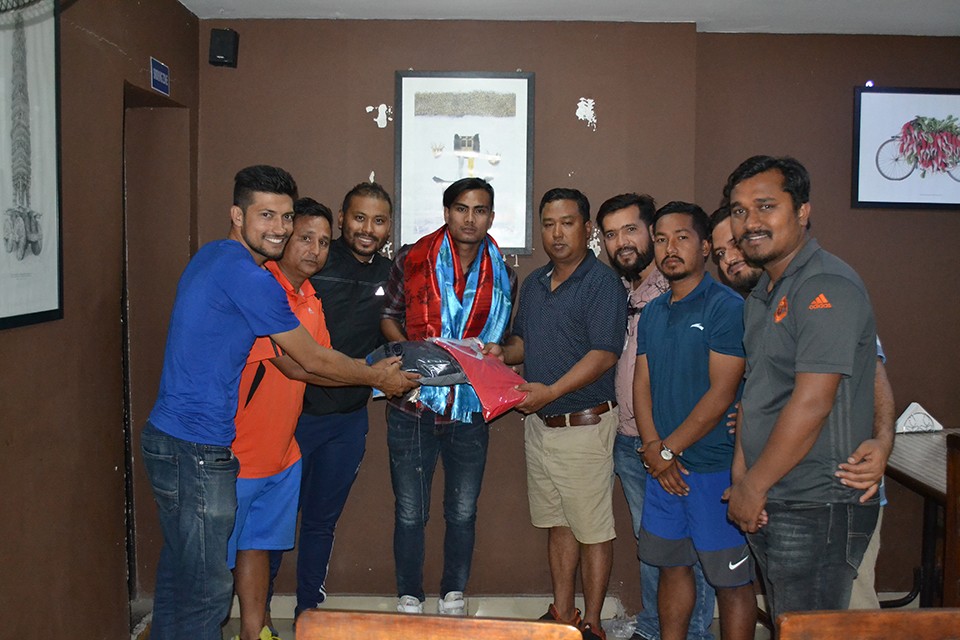 Former Nepal U19 player Sushant Lama is going to Australia to pursue his education.

Lama is flying to Australia on Chaitra 27.

Internet FC bade him farewell on Thursday in Hetauda. Club president Manish Shrestha, coach Subash Bidari, NSJF Makwanpur secretary Ganesh Darpan Adhikari, former A Division league player Bikram Baniya Chhetri, former players, Anil Thapa, Shailendra Bal and Advocate Jayaram Subedi bade him farewell.

"I will miss Nepalese football", said Lama, who won SAFF gold medal with Nepal U19 team.

Bhugarva Cement Martyr's Memorial Makwanpur Gold Cup: Makwanpur XI Enters SFs