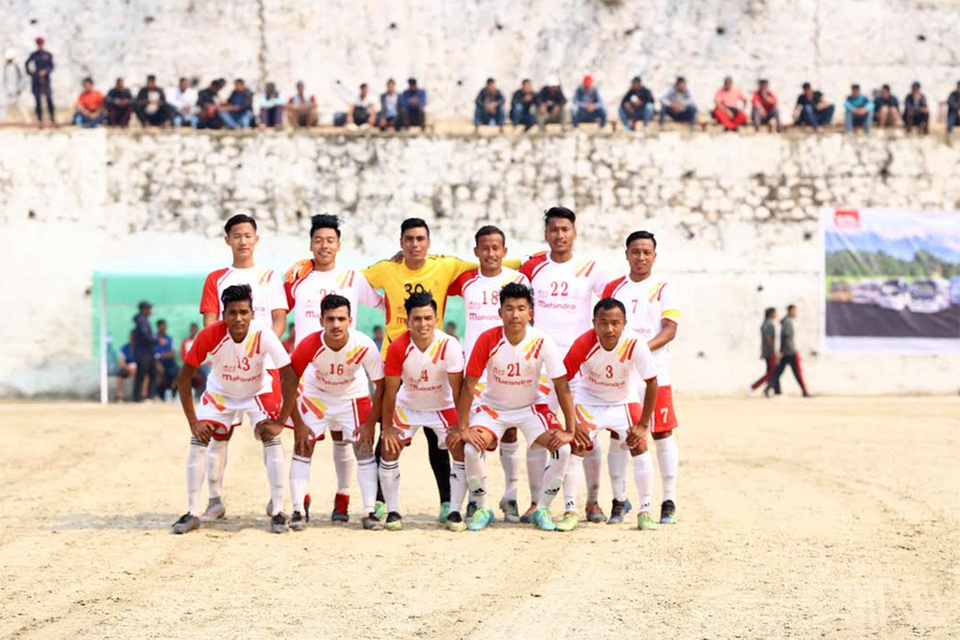 10-man Nepal APF has entered quarterfinals of Kavre gold cup football tournament in Dhulikhel.

Nepal APF defeated Dolakha DFA 2-1 in a tightly contested match played on Sunday.

Sumit Ale Magar was sent off in 41st minute for his unsporting behavior.

Santosh Shrestha and Mahesh Lama scored apiece for APF. Bhimsen Shahi scored one for Dolakha.

APF will play against Nepal Army in quarterfinal match on Chaitra 12.

Saurav Khatri became the man of the match.

PYA Attariya is playing against Sankata club in quarterfinal match today.
Qatar Airways Martyr's Memorial A Division League: MMC Vs Nepal APF