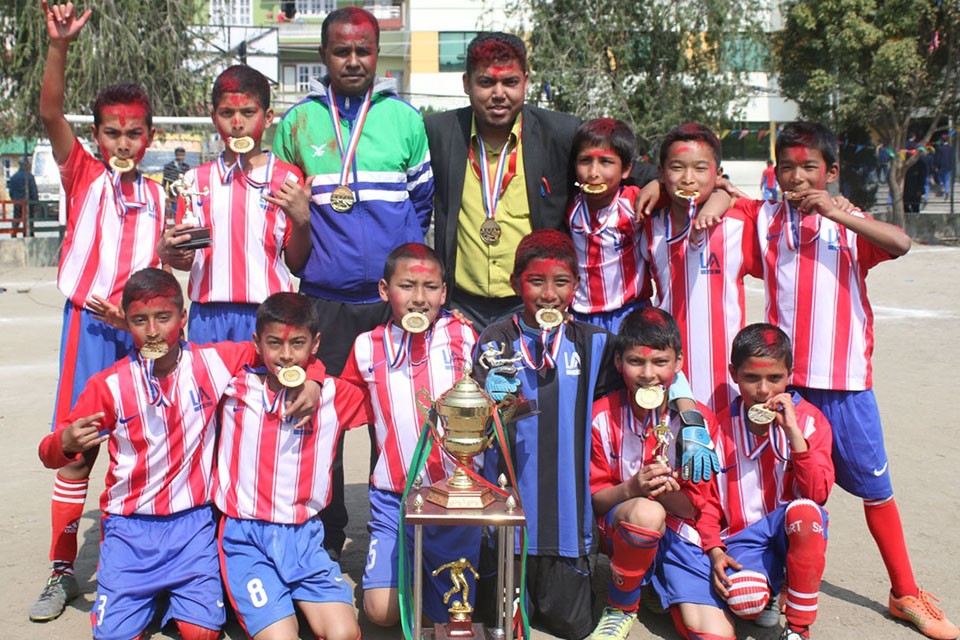 Little Angels (LA) school has defended Loyalty cup football tournament.

LA school defeated Siddhartha Vanasthali Institute (SVI) 2-1 in the final match played in Kathmandu on Thursday.

Prajwol Raj Bhatta and Bigul Pokhrel scored apiece for the winners. Krish Thapa Magar scored one for SVI.

Bhatta became the player of the match.

Ishan Shahi from LA was adjudged the best player of the tournament. Rimon Manandhar from LA became the best goalkepeer. Krish Thapa Magar was declared the highest goal scorer.

Nexus school received the most disciplined team award.

MLA Bhawani Khapung, Loyalty principal Bijaya Sambahamfe and other guests distributed prizes to the winners.