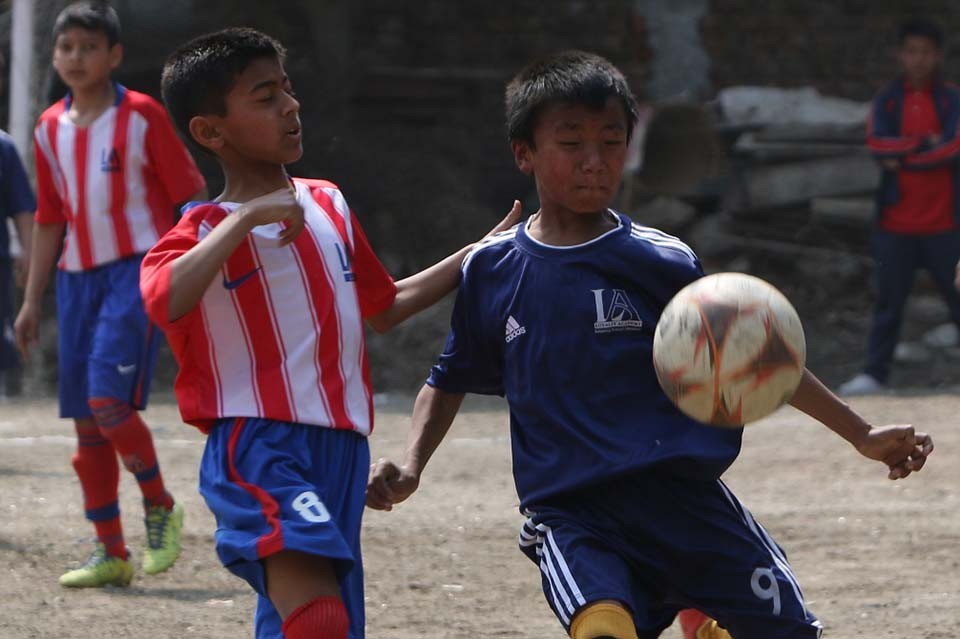 Defending champions LA school has entered final of 9th Loyalty cup.

LA school defeated hosts Loyalty B 2-0 in semifinal match played in Kathmandu on Tuesday.

Prasun Tuladhar and Prajwol Bhatta scored apiece for the winners.

Chirring Sherpa became the player of the match.

Nexus defeated hosts Loyalty A 6-1 to enter semifinal. Nexus will meet Siddhartha Vanasthali Institute on Wednesday.






Japanese Kids Paying Respect To U12 Team From Nepal