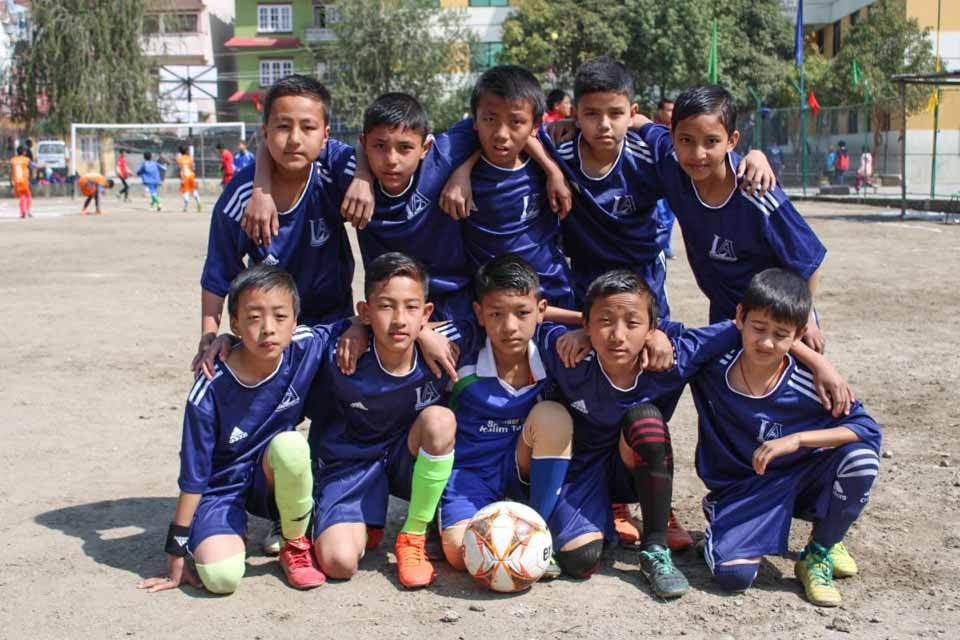 Hosts Loyalty academy defeated TIA 6-0 in 9th Loyalty cup football tournament played in Kathmandu on Saturday.

Rohan KC scored a hattrick while Nirajan Limbu, Chewaang Sherpa and Suhang Limbu scored apiece for the winners. Nischal Khadka from TIA became the player of the match.

Three matches will be played today.

Schools from Kathmandu valley are taking part in the event.





Japanese Kids Paying Respect To U12 Team From Nepal