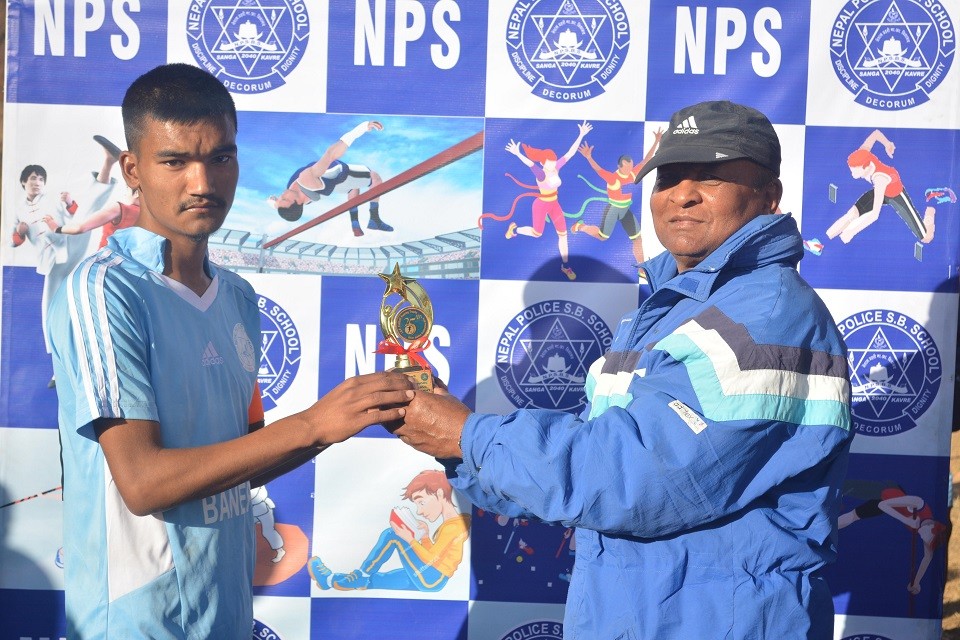 Sanjeewani school, Nepal police school B and Sainik school have won their respective matches in 25th IGP Cup.
Sanjeewani defeated Brihaspati 8-1 in the first match played on Friday at Sanga, Kavre.
Misan Shrestha scored four goals alone while Anish Byanju Shrestha, Sagar Koirala, Dinesh Pariyar and Abhisek Karki scored apiece for the winners.
In the second match, NPS B defeated Graceland 2-0. Lokendra Rokaya scored both goals for the winners.
NPS A defeated Dhulikhel BS 4-0 in another match. Bhaijin Dhakal scored four goals.
Sainik school thrashed DAV 12-0 in the last match of the day.