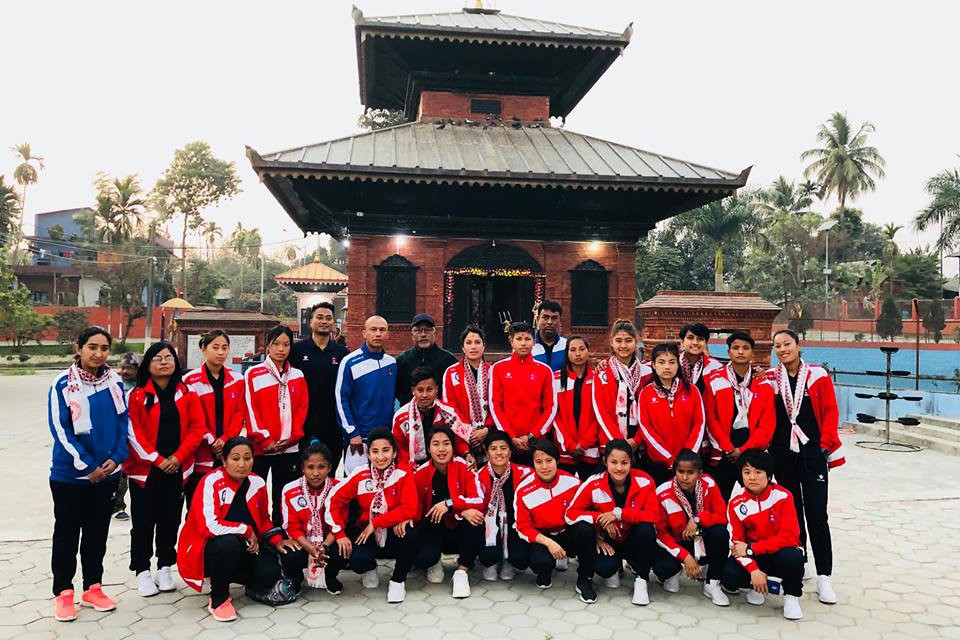 Nepal women's team visited Arjundhara temple in Jhapa on Friday.

Team is in Jhapa for 5-day camp in Jhapa before moving to Bhubaneshowr, India to compete in 4-nation international tournament.

Nepal will play against India, Sri Lanka and Myanmar.

Goalkeepers: Anjana Rana Magar, Usha Nath, Anjila Tumbapo Subba.
Defenders: Hira Kumari Bhujel, Gita Rana, Punam Jargha Magar, Amrita Jaishi, Kabita Dhimal, Sunita Chaudhary, Puja Rana, Man Maya Limbu.
Midfielders: Bimala Chaudhary, Anita Basnet, Dipa Rai, Manjali Kumari Yonjan, Sharmila Thapa, Saru Limbu, Renuka Nagarkote, Anita KC.
Forwards: Anu Lama, Rekha Poudel, Niru Thapa (C), Sabitra Bhandari.
Friendly Match: Nepal U15 Girls Team Vs Bhutan U15 Girls