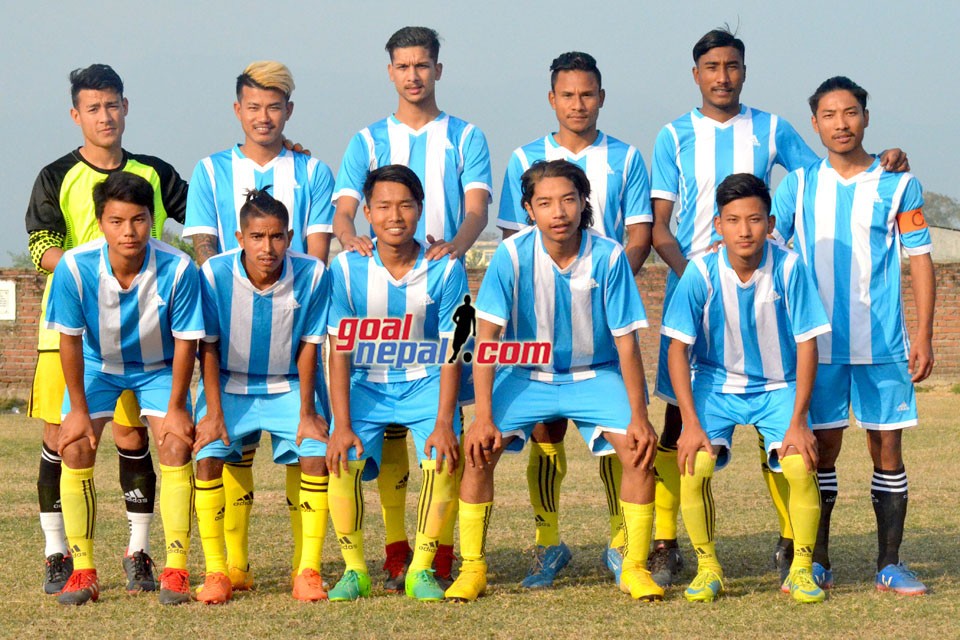 Bishwa Shanti Youth Club stunned title contender Sunaulo Sangam 3-2 on penalties in the second quarterfinal match of 6th Pharsatikar cup football tournament played at Pharsatikar high school ground on Sunday.
The teams played goalless draw in the regulation time.
With the win, Bishwa Shanti has moved to semifinals.
Bishwa Shanti goalie Ajit Prajapati was adjudged the man of the match.
Banganga Welfare Society, Kapilvastu will take on Lisnu Youth Club, Kotihawa in the third quarterfinal match on Monday.
Pharsatikar youth club is organizing the championship, which has a winning purse of Rs.1,51,000. Runners-up team will receive Rs.75,500.