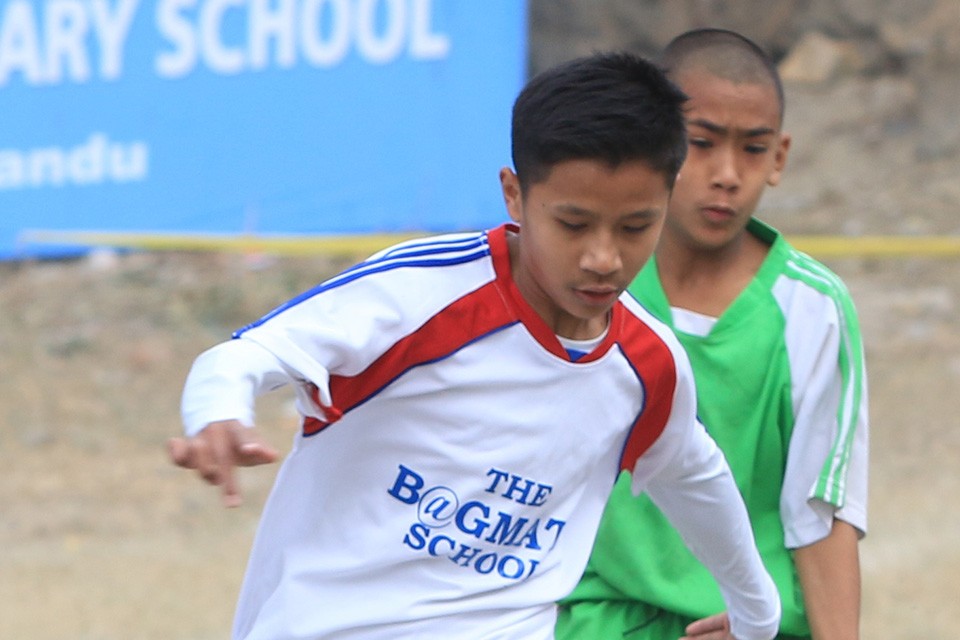 Hosts Tri Jyoti school has entered semifinals of inter school football championship in Kathmandu.

Tri Jyoti A defeated Sishu Milan 8-1. Samir Rai scored four goals alone while Lokendra Kulung scored a brace and Puskar Paudel scored another. Another goal was scored in an own post.

Similarly, Little Moon, Bagmati and Chahari have won their respective matches to enter semifinals.

Tri Jyoti will meet Little Moon while Bagmati plays against Chahari in semifinal matches.