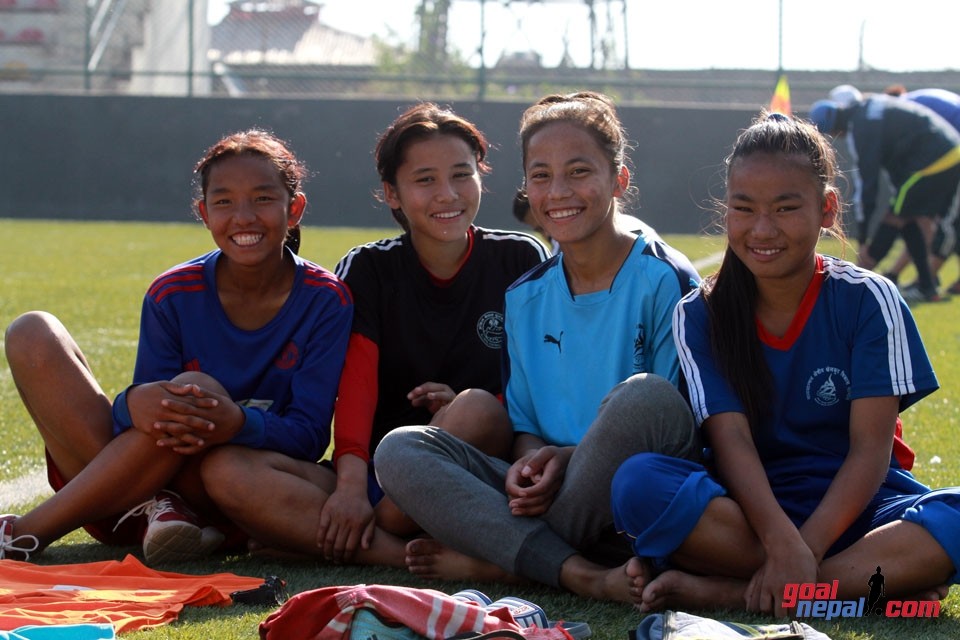 All Nepal Football Association (ANFA) announced a 20-member final squad of Nepal national girls U15 team on Monday for the upcoming SAFF U15 girls championship to be held in Dhaka, Bangladesh from December 17-24, 2017.

Head coach Ganga Gurung, coach Paras Chaudhary and GK coach Binod Maharjan selected the final squad.
The squad:
Kareena Dahal, Bitisha Rajbanshi, Puspa Gurung, Sarishma Thapa, Manamaya BK, Sushma Rai, Surakshya Singh, Saraswoti Hamal, Preeti Rai, Ashmita Chaudhary, Muna Magar, Nikita Thoker, Sabita Rana Magar, Sushma GT, Anjali Chand, Ashmita Ranpal, Nikita Dhamal, Supriya Rajak, Riya Banu, Ashmita Gurung.
India, Bangladesh, Nepal and Bhutan are participating in the event.
India will meet Bhutan while Bangladesh will play against Nepal in the opening day.
On December 19, Bhutan will play against Bangladesh and Nepal meets India.
On December 21, India plays against Bangladesh and Nepal meets Bhutan.
Final top two teams from the group will play in the final on December 24.
Friendly Match: Nepal U15 Girls Team Vs Bhutan U15 Girls