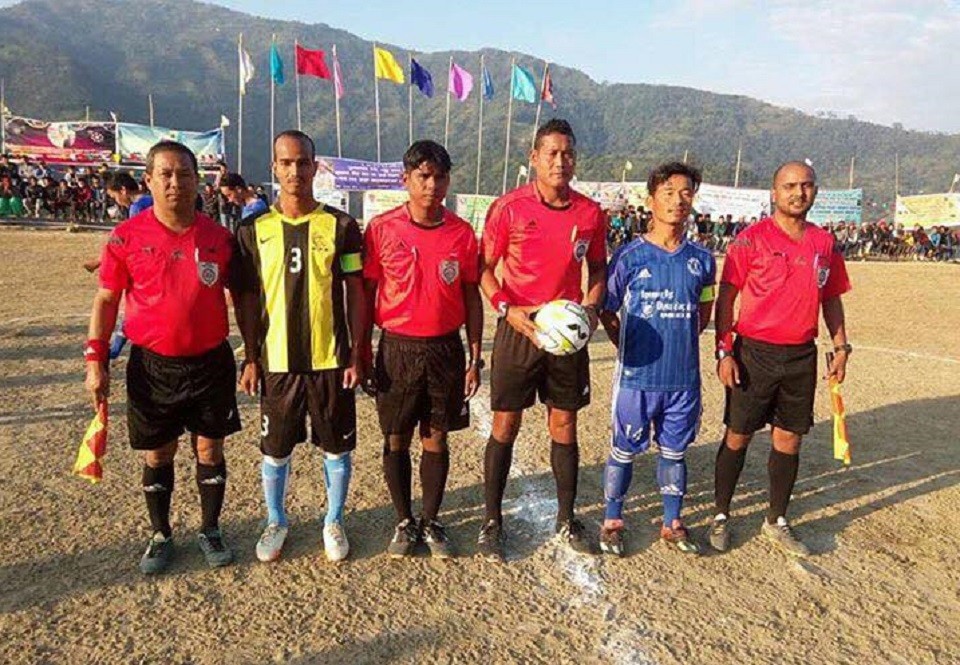 Sayapatri FC Kummayak Yashok has defended the title of 10th Aatmananda running shield in Ilam.
Sayapatri defeated Sagarmath FC Morang 6-3 in the final match played at Larumba, Ilam.
Puspa Maden scored a hat trick while Karna Limbu, Bishal Rai A and Dilen Loktam scored apiece for the winners. Bhuwan Basnet scored two goals for the losing side.
The champions received Rs 1,05,064 while runners up team got Rs 75,064.
Karna Limbu became the best player of the tournament. Purna Chemjong received the best goalkeeper award while Ramesh Rajabanshi got the best defender award. Bhuwan Basnet was declared the highest goal scorer.
4th Mai Valley Gold Cup: Mai Valley FC Vs Kaski XI - MATCH HIGHLIGHTS