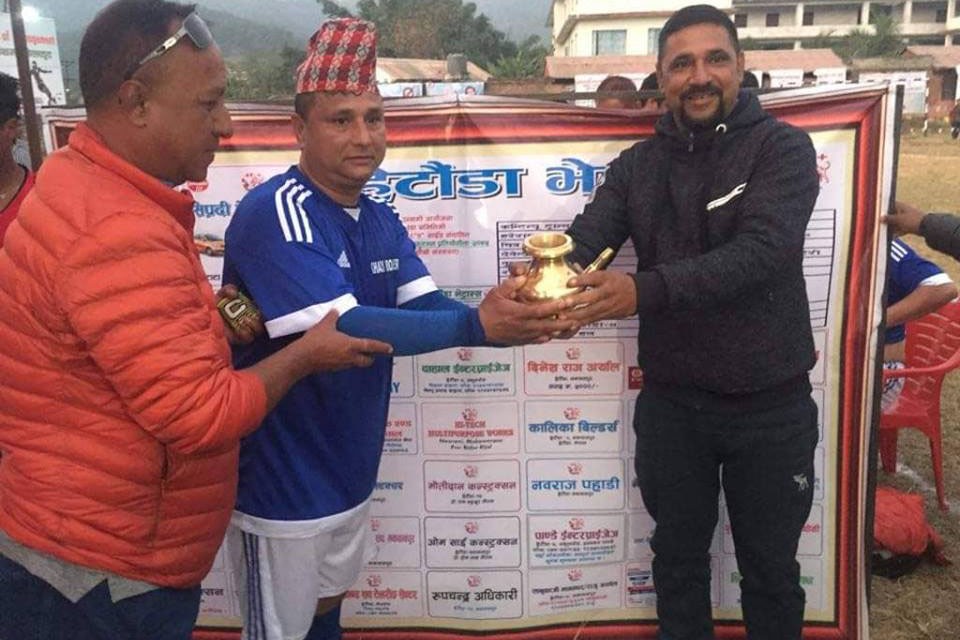 Hetauda and Biutwal veterans have entered semifinals of 8-A-Side veterans championship in Hetauda.

Hetauda defeated Bagar Bhai Khalak veterans Pokhara 4-0 in quarterfinal match played on Thursday.

Man of the match Nawaraj Bajracharya and Anup Lama scored brace each for the winners.

The chamionship has a winning purse of Rs 1 lakh.