Godawari Residential School defeated Dolphin school in 23rd Father Moran Memorial Cup.

Eden Garden school defeated The Chandbagh school 2-0 on Wednesday.
Prabin Rokka and Sachin Magar scored apiece for the winners. Bishesh Pokhrel from the winning side became the player of the match.
Earlier, St. Xavier's School, Jawalakhel played 1-1 draw against Nepal Don Bosco School, Lubhu
Shriyansh Gurrung of St. Xavier's Jawalakhel became the player of the match.

Godawari residential defeated Dolphin English school 1-0 in the last match of the day.
Player of the match Pratik Rai scored the match winner.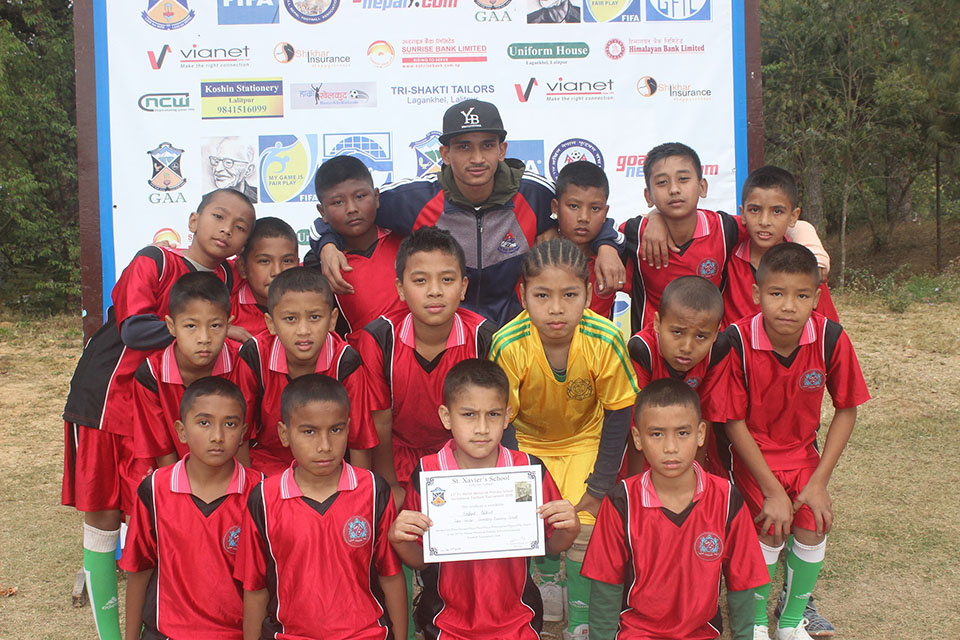 Matches for tomorrow:
Bright Future School, Satdobato vs Pushpanjali School, Taukhel @ 10:00 am
Little Angels' School, Hattiban vs Nepal Don Bosco Schoo, Lubhu @ 11:20 am
St. Xavier's School, Godavari vs Eden Garden School, Baghdol@ 1:10 pm