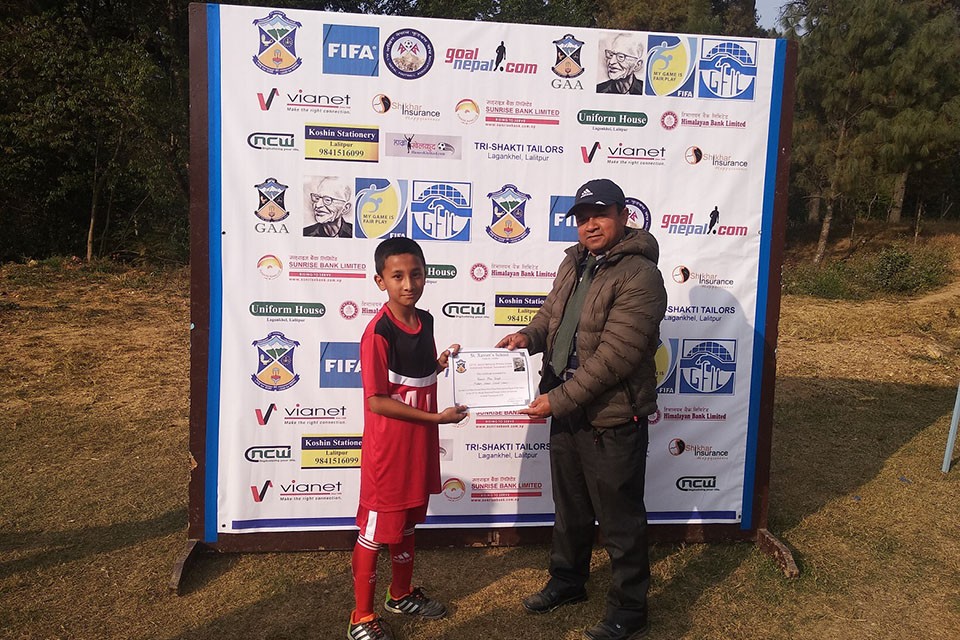 Pushpanjali, LA School & Modern Indian have won their respective matches in 23rd Father Moran memorial cup football tournament in Lalitpur district.

Pushpanjali defeated Vidhya Sanskar school 1-0 in the first match of the day on Monday.

Ezeikiel GC scored the match winning goal. He became the player of the match.

LA School Hattiban defeated St. Xaviers Jhapa 6-1 in the second match.

Aashutosh Lawal scored a brace while Vigul Pokhrel, Anihang Limbu, Prasoon Tuladhar and Shrisith Sharma scored apiece for the winners. Adil Rai scored a consolation goal for the losing side. Sonam Gurung of LA became the player of the match.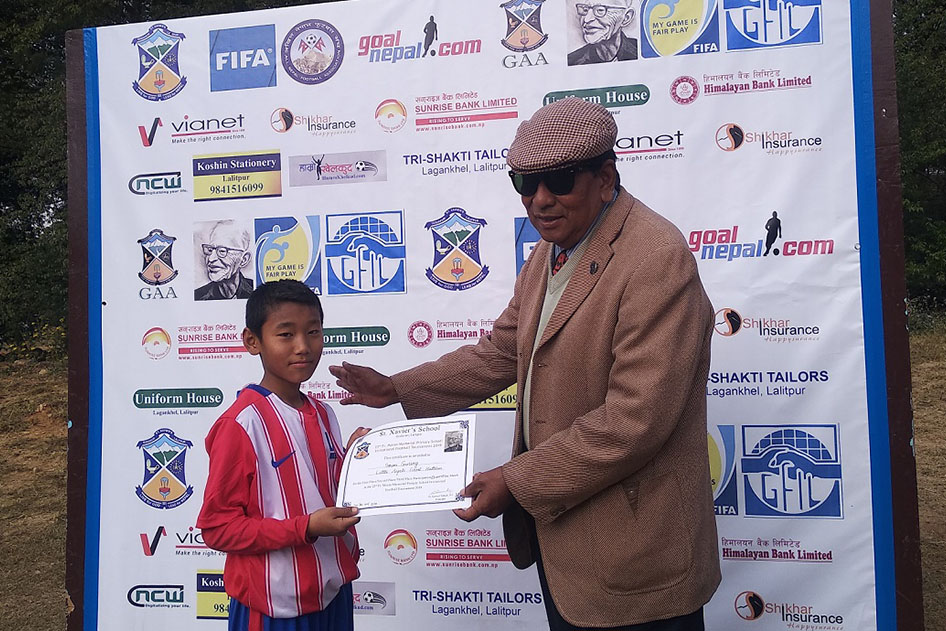 Modern Indian school, Chobar defeated Dolphin english school 6-0 in the last match of the day.

Tushan Man Singh scored a brace while Bedraj Dhungana, Aman Rayamajhi and Jenish Dawadi scored apiece for the winners. Tushan Man Singh became the player of the match.

Four matches will be played on Tuesday:

1. Moran Memorial School, Jhapa vs Vidhya Sanskar School, New Baneshwor @ 10:00 am

2. Crescent Academy, Godawari vs Modern Indian School, Chobhar @ 11:20 am

3. St. Xavier's School, Godavari vs DAV Sushil Kedia Bishwa Bharati Higher Secondary School @ 1:10 pm



Japanese Kids Paying Respect To U12 Team From Nepal