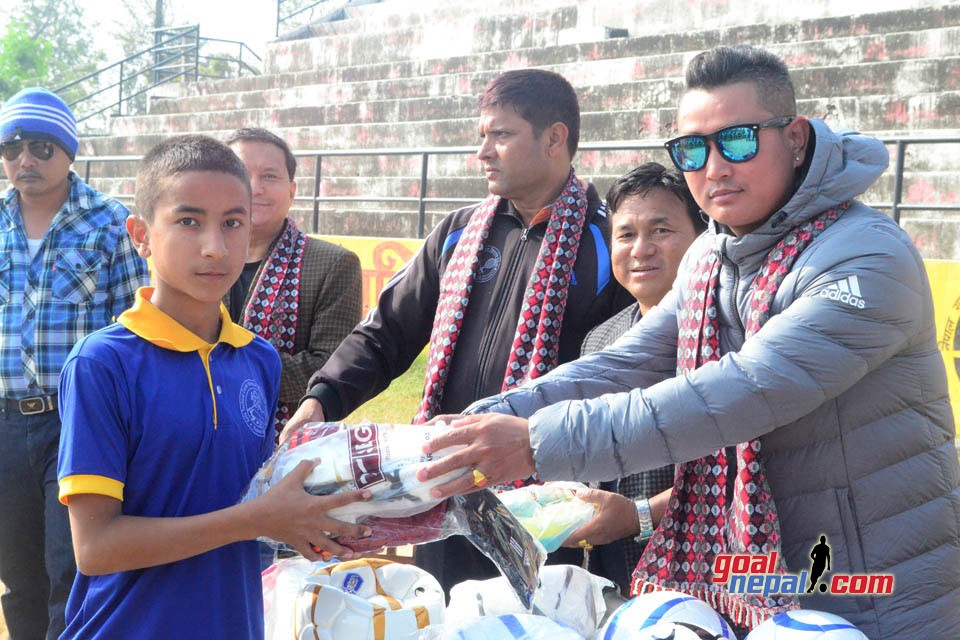 A square P (A2P) Hong Kong has donated sporting gears to Butwal ANFA academy.
Amrit Thapa from A2P and Rupandehi DFA president Dirgha Bahadur KC (Kumar) jointly donated gears worth Rs 70,000 to the academy on Saturday.
Thapa said they would continue providing support in coming days.
Rupandehi DFA president KC thanked the supporter.
DFA is running academy without the support from central ANFA.