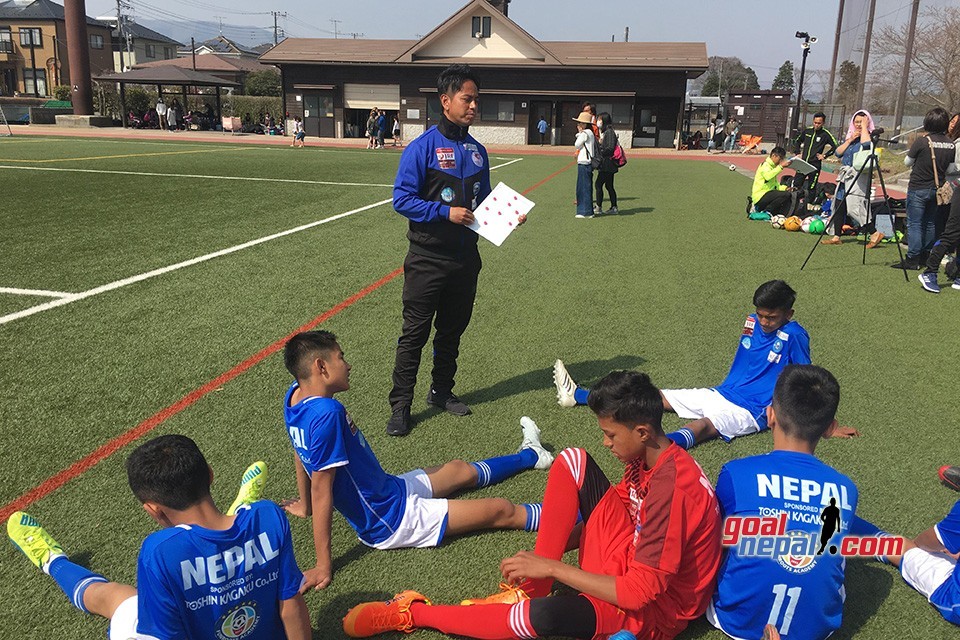 Former Nepal international and coach Basanta Gauchan along with Fun Roots Academy Japan and Nepalese football lover Prakash Tulachan are again inviting U12 youth team from Nepal to take part in Copa Puma Toreros cup football tournament 2019.

Fun Roots academy, Japan organizes the event annually. Top teams from the world take part in the event.

The selection will be done in Pokhara from Mangsir 15. Interested players and parents can contact coach Rajendra Tamang.

Coach Shambhu KC and Tamang will select the players. ANFA Kaski has endorsed the selection process.

The team will go to Tokyo, Japan March next year.

"I am based in Japan but I would like to help kids from Nepal to experience the best of football here (in Japan). I want them to learn and share knowledge with other players when they go back to Nepal", Gauchan told GoalNepal over phone from Tokyo.

Gauchan coaches in famous Fun Roots academy.

Academy president Jun Hirano is close to Nepal and is continously supporting team from Nepal.

Last year, youth team finished fifth in the event.