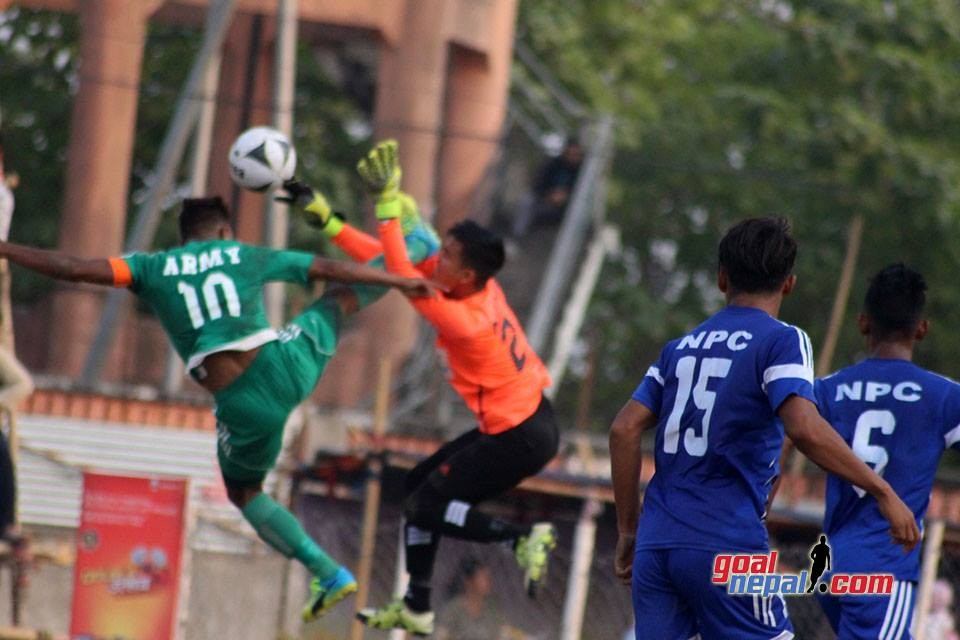 Nepal Army skipper Bharat Khawas said that his team looks superior than other teams because they are training regularly.
"since there is no league in Nepal. Many players are not under regular training. But we are a departmental team. We train regularly. I think this is why we look superior than others", said Khawas.
Nepal Army is playing against MMC in the final of Mechi Netralaya 3rd Kakarvitta gold cup on Friday.
Khawas said, "This is going to be good match. We are playing for a win".
When questioend about his poor form, Khawas said that people had more expectation from him.
"Football fans always expect big from me. I am playing for my team. Players make mistake. I want to improve my performance in the final match", answered Khawas in the pre-match held at Kakarvitta on Thursday.
Bharat Khawas Completes 50th League Goal