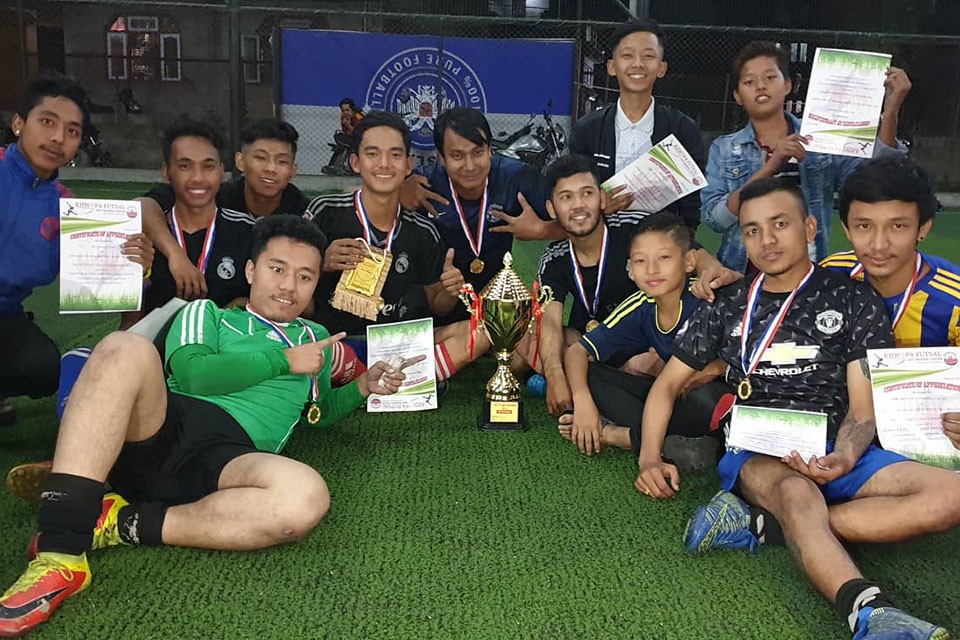 Team URFC has won the title of 5th KFTC cage tournament in Bhaktapur.

Team URFC defeated Elastuf FC in the final match.

Sunil Tamang was adjudged the best player of the tournament. Rajeev Bhujel received the best keeper award.

Unique Japanese language institute got the fair play award.

Pandobazaar friendship club supported the tournament.