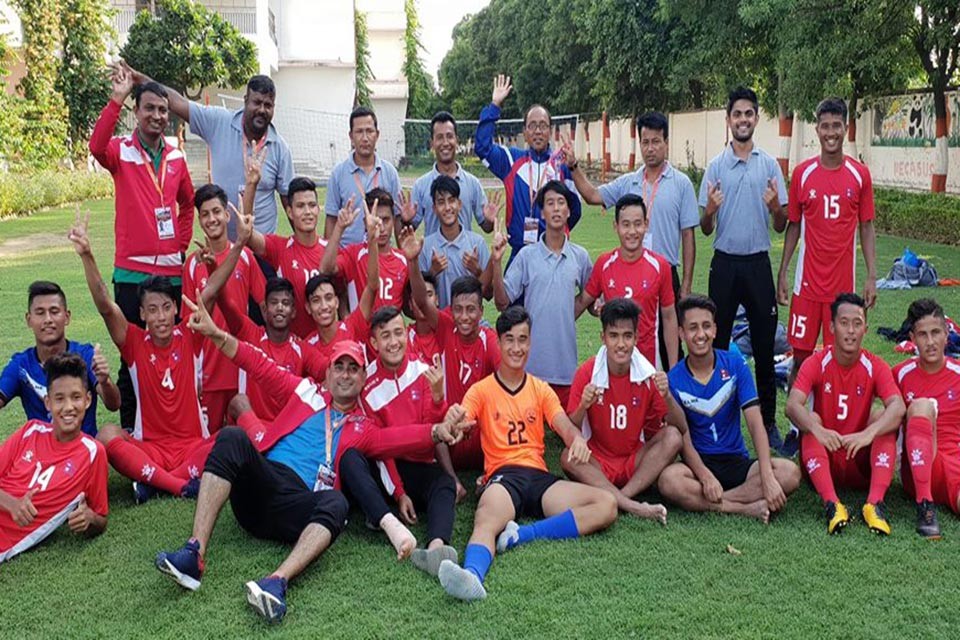 Nepal U18 is playing against U18 school team from Afghanistan in a must win match of 46th Asian school U18 championship today.

The match will be played at 3 PM in Agra, UP, India.

Nepal will have more chances of going through semifinals if they beat Afghans.

They also need to wait results from Thailand and Indonesia matches.