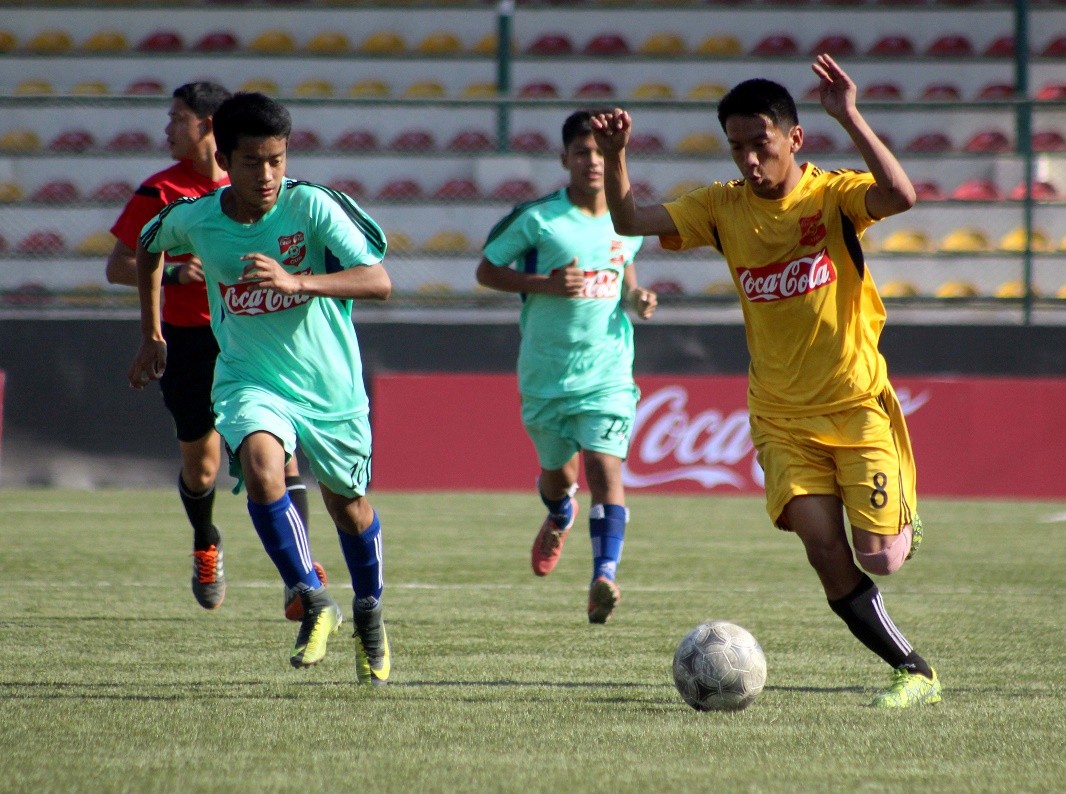 Bhanubhakta Memorial Boarding School (Morang) defeated Scholars Home English Boarding School (Ruapndehi) 6-0 on Friday at ANFA complex, Satdobato.
Rahul Magar scored a hat trick while Anjan Bahandari scored a brace. Denuhang Limbu contributed another goal.
In second match, Mahendra Memorial English Boarding School (Sunsari) and Bal Geetanjali School (Kathmandu) both scored 1-1, Bharat Chaudhary and Mikhayal Rai scored one each goal from their teams.
Bal Srijanalaya School (Kathmandu) was awarded a 3-0 win over Shree Chandra Jyoti School (Jhapa) after the latter was found guilty of violating tournament regulations.
The last match was tie between Gajurmukhi English Boarding School (Kathmandu) and Orchid Academy (Nuwakot) as both ended the game at 1-1 in which Pawan and Santosh Thapa scored goals for each of their teams respectively.
ANFA is organizing the championship, which is sponsored by Coca-Cola.