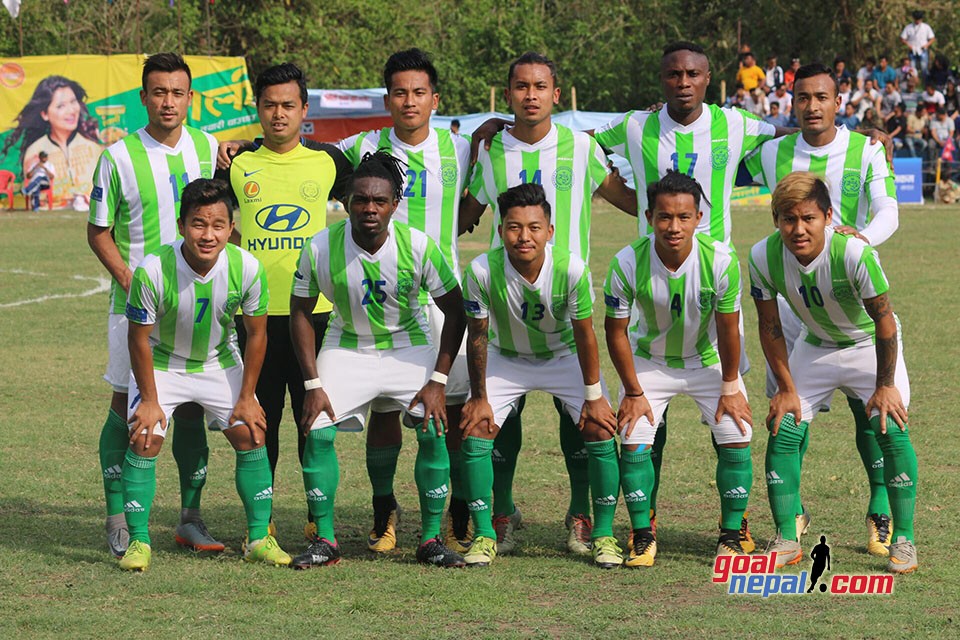 Manang Marshyangdi Club(MMC) breezed into the finals of 3rd Madan Bhandari gold cup defeating Defending Champions 5-0 in the semifinal match at Man Bigyan high school ground, Butwal on Saturday.

Sujal Shrestha scored a hat-trick while Anjan Bista struck a brace in MMC's win.

Sujal Shrestha scored the opener in the 26th minute through spot-kick that was awarded when Bimal Rana was fouled inside box by Ajit Thapa. Five minutes later, Anjan Bista doubled the lead.

MMC took lead by three goals in the 58th minute as Sujal directed the ball inside the post after beating advancing goalie. Anjan Bista scored another in the 65th minute making use of pass from Heman Gurung.

Sujal Shrestha completed hat-trick in the 89th minute in pass off Suvash Gurung.

Hat-trick hero Sujal Shrestha was declared the man of the match. He was awarded with Rs.10,000.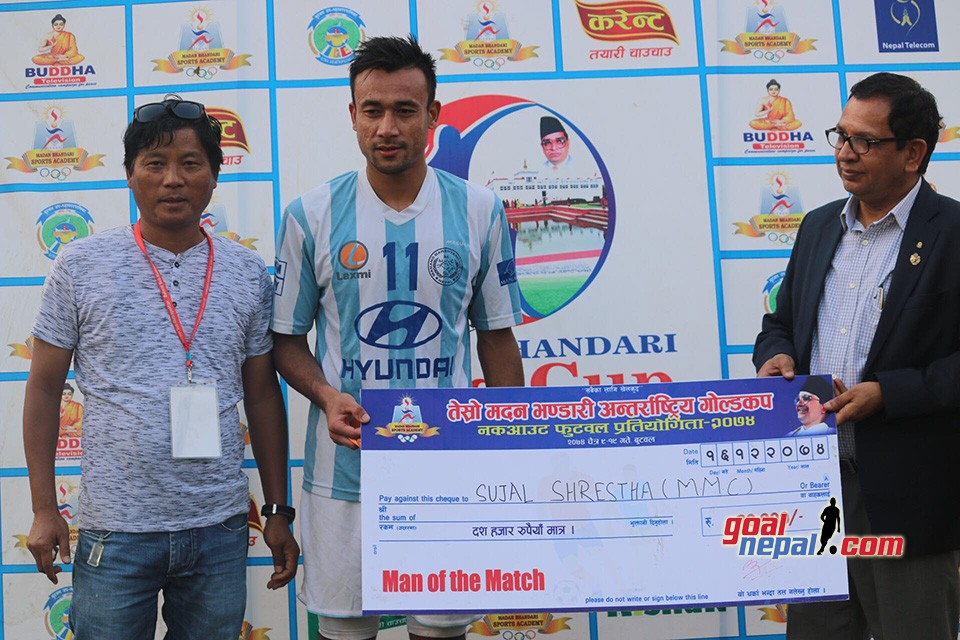 MMC will face the winner of Ruslan Three Star Club Vs hosts Madan Bhandari Sports Academy in the final.

Final match will be played on Chaitra 19.

Qatar Airways Martyr's Memorial A Division League: MMC Vs Nepal APF