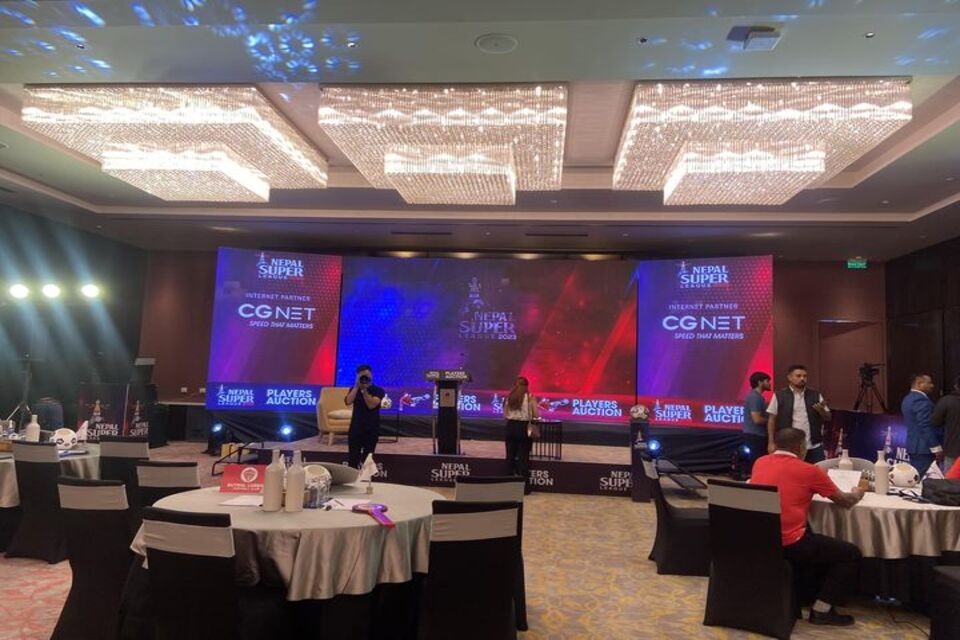 In a thrilling culmination of weeks of anticipation, the Nepal Super League (NSL) auction has come to a close today, leaving football enthusiasts across the nation buzzing with excitement.

The NSL, which promised to revolutionize Nepali football, lived up to its billing with intense biddingd, nail-biting moments, and a healthy dose of drama. The NSL featured a total of nine participating teams, each of which meticulously assembled a formidable squad comprising 12-13 players.

This squad composition included three players from the coveted A category, six to seven players from the B category, and four players from the C category. This strategy aimed to ensure a balance of talent and skill across the teams, promoting fairness and competitiveness in the league.

One of the defining aspects of the NSL was the player acquisition process. Each participating team was required to operate within a cash purse ranging from 1.8 million to 2.5 million Nepalese Rupees (NPR) for player purchases.

This restriction aimed to level the playing field and prevent financial powerhouses from monopolizing the talent pool. Seven out of the nine participating teams successfully navigated this financial constraint, making astute player acquisitions within their stipulated cash purse.

These teams showcased their strategic prowess in building well-rounded squads while adhering to the financial limitations.

However, two teams, Butwal Lumbini FC and Pokhara Thunders, found themselves below the required cash purse and consequently faced penalties for not meeting the purchase requirements. Pokhara Thunders are paying NRs 2,30,00 and Butwal Lumbini are paying 1,30,000 fines.

The NSL has undeniably provided a significant platform for Nepalese football players, exposing them to higher levels of competition, coaching, and international standards. The league has injected a fresh wave of intensity and excitement into Nepali football, captivating the hearts of fans and raising the sport's profile in the country.

The league has sparked hope and enthusiasm for the future of Nepalese football, promising continued growth and development in the years to come. The impact of NSL on the sport is bound to resonate for seasons to come, leaving a lasting legacy in the annals of Nepali football history.