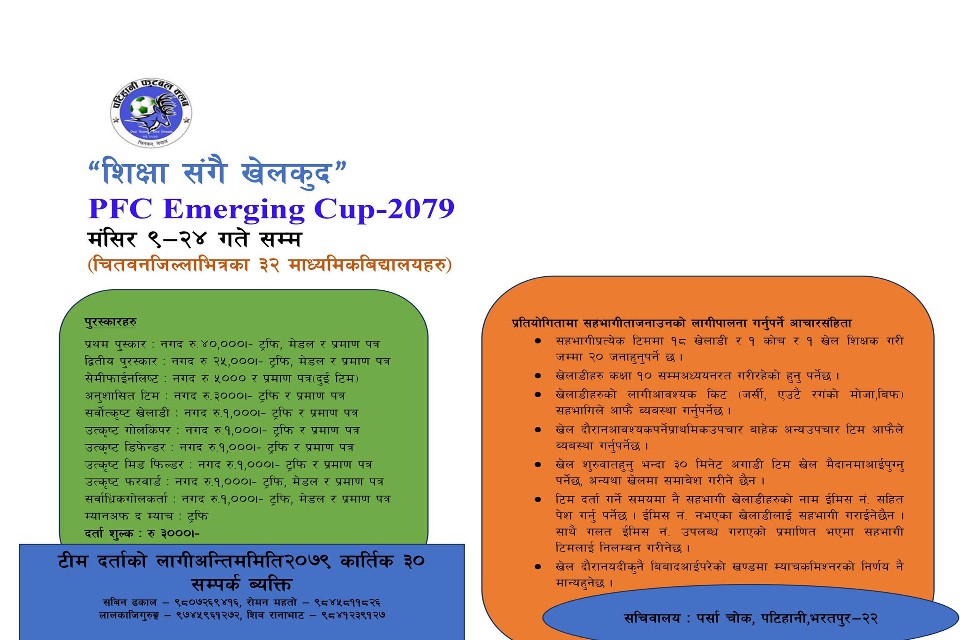 Chitwan (GoalNepal) - PFC Emerging Cup 2079, inter-school tournament is going to be held in Chitwan. The tournament is set to be organized by Patihani Football Club.
The winners of the tournament will receive Rs. 40,000 while the runners-up will receive Rs. 25,000. The two semifinalists will each receive Rs. 5,000.
The most disciplined team in the tournament will receive Rs. 3,000. The best player in the tournament, best goalkeeper, best defender, best midfielder, best forward and the top scorer will all receive Rs. 1,000 each.
Registration deadline for the tournament is Karthik 30 and registration fees is set at Rs. 3,000 per team.
Bishal Cement Nuwakot Gold Cup: Nuwakot Vs Chitwan (MATCH HIGHLIGHTS)