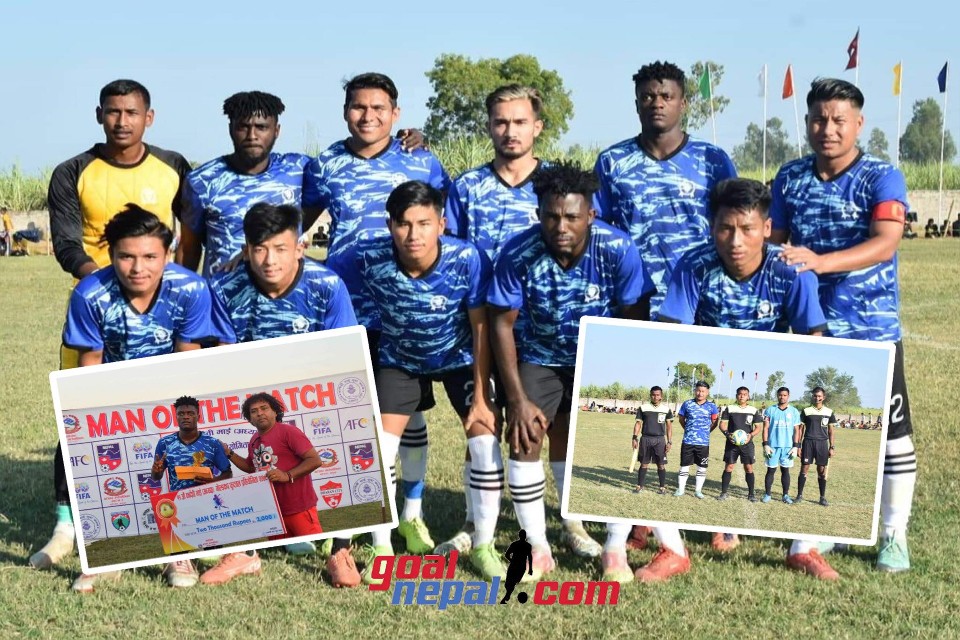 Dhanusha - Hariwan Youth Club, Sarlahi, have made it into the final in the 11th Bandevimai Gold Cup Knockout Football Tournament. Hariwan defeated Birgunj United, Parsa 3-2 to make it to the final.
Jumanu Rai, Kshitiz Bhandari and Abdullah scored a goal each for Hariwan in their victory while Srijan Gautan and Bibek Chaudhary scored a piece for Birgunj.
Daniel of Hariwan was elected as the player of the match. He received Rs. 2,000 cash as a reward.
Hariwan will now face Salahesh Youth Club in the final.
The winners of the competition organized by Bandevi Youth Club, Bateshwar, Dhanusa will receive Rs. 1,50,000 in cash along with the title, while the runners-up will receive Rs. 50,000.
The final of the tournament, in which a total of eight teams are participating, will be held on the 17th of Kartik.