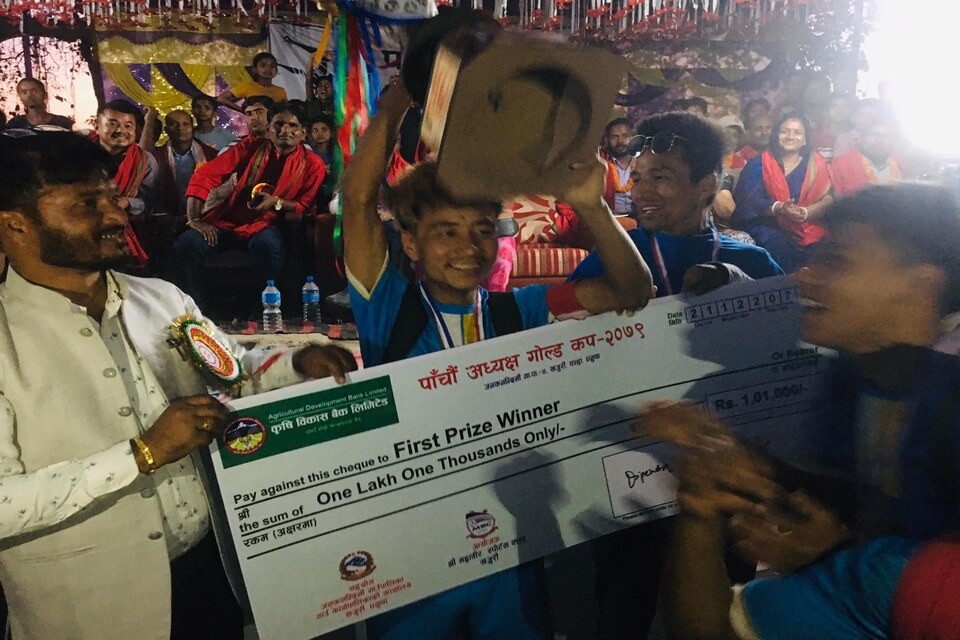 Bhauune Club, Morang has lifted the title of Janaknandini rural municipality cup football tournament in Dhanusha.

Bhaunne Club defeated Golbazar sports club 1-0 in the final match played at Khajuri on Wednesday.

Son Yakhha scored the match winner and became the player of the final match.

The champions received NRs 1 lakh.

Bishwas Rai from Golbazar became the most valuable player of the tournament.