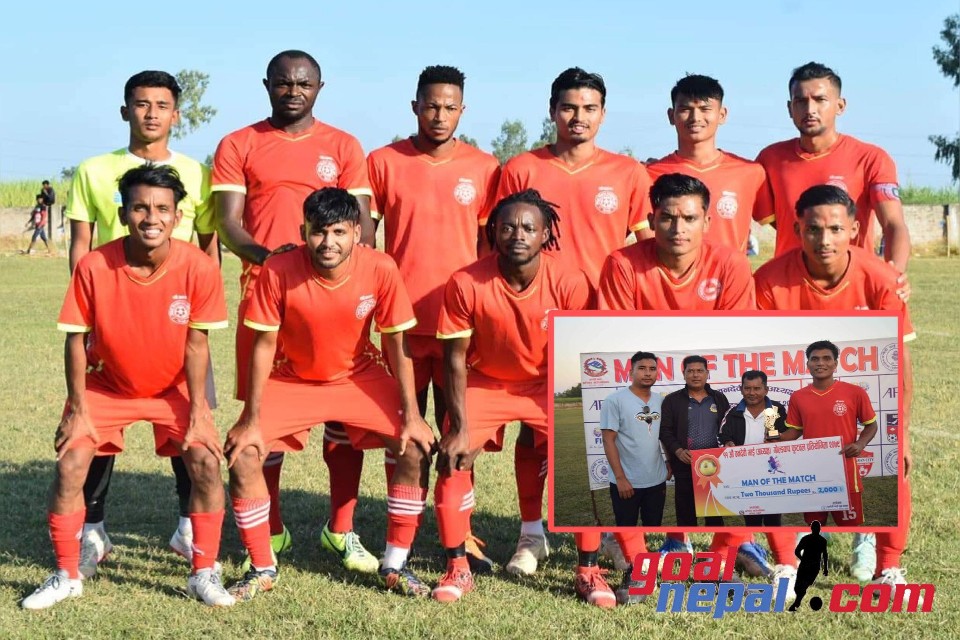 Dhanusha - Salahesh Youth Club, Siraha have made it into the final in the 11th Bandevimai Gold Cup Knockout Football Tournament. Salahesh defeated Dharan City Football Club 2-0 to make it to the final.
Om Singh and Ajay Chaudhary scored a goal each for Salahesh in their victory.
Om Singh of Salahesh was elected as the player of the match. He received Rs. 2,000 cash as a reward.
The winners of the competition organized by Bandevi Youth Club, Bateshwar, Dhanusa will receive Rs. 1,50,000 in cash along with the title, while the runners-up will receive Rs. 50,000.
The final of the tournament, in which a total of eight teams are participating, will be held on the 17th of Kartik.