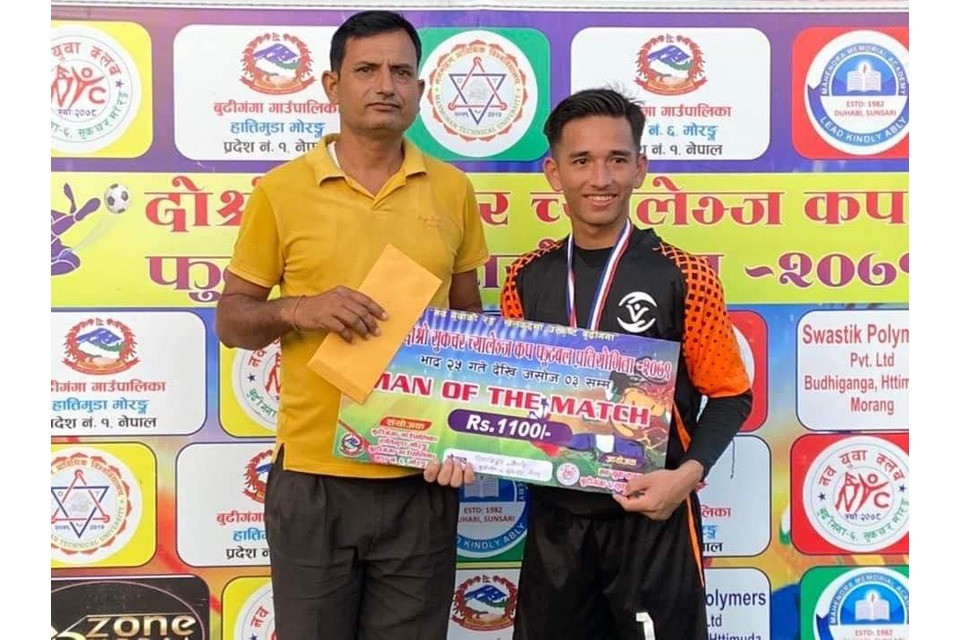 Purbanchal United, Sundarharaicha have made it into the quarterfinals of the second Sukachar Challenge Cup 2079. In the second match of the tournament, Purbanchal defeated Memory Youth Club, Duhabi, Sunsari 2-0.
Rajesh Ludgeli and Sujan Magar scored apiece for Purbanchal.
Roshan Nepal was named the player of the match and receive Rs 1,100 and a medal.
Biratnagar Sports Academy, Morang and Panchayan Football Club, Ramdhuni, Sunsari will face each other on the first quarterfinal of the tournament tomorrow.
Sorry State Of Dharan Stadium