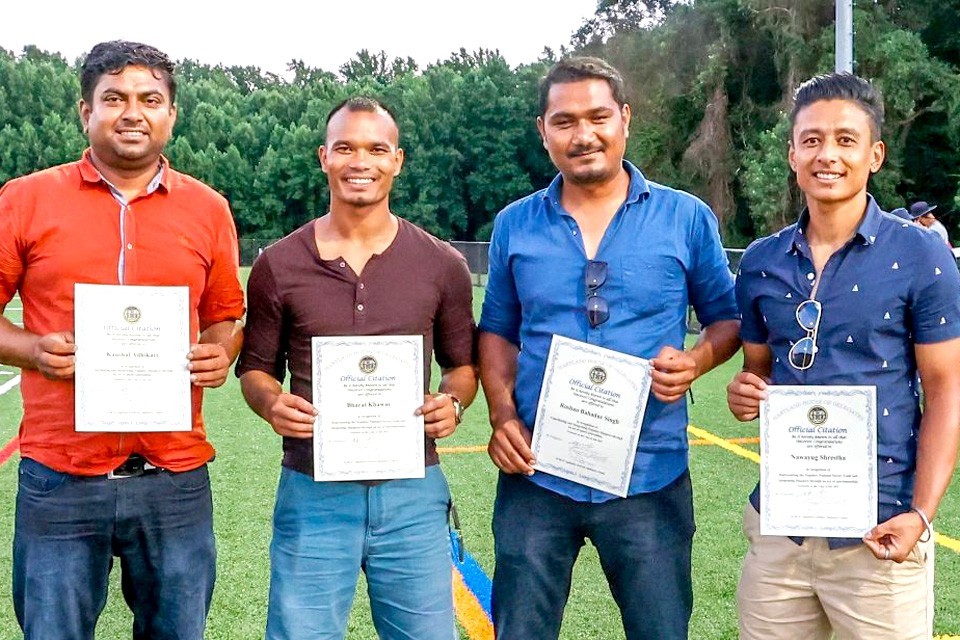 Nawayug Shrestha, Bharat Khawas, and two sports journalists from Nepal have received an award in the USA. Footballers Nawayug Shrestha and Bharat Khawas were honored, as well as sports journalists Roshan Bahadur Singh and Kaushal Adhikari.
After the NAC football tournament final in Baltimore, USA, District Eight of Baltimore County presented awards to all four. Harry Bhandari, one of the District Eight delegates, honored the four.
The certificate was also signed by Carl Jackson and Joseph Butler, both of the same region. Adhikari received recognition for his work in photojournalism, while Singh was recognized for his significant contribution to Nepal's sports through journalism.
The four were recognized for their contributions to Nepali sports, according to Harry Bhandari. Earlier, J. Jelsey, the delegate for Baltimore's No. 10 District, also honored Roshan, Kaushal, Bharat, and Navayug.