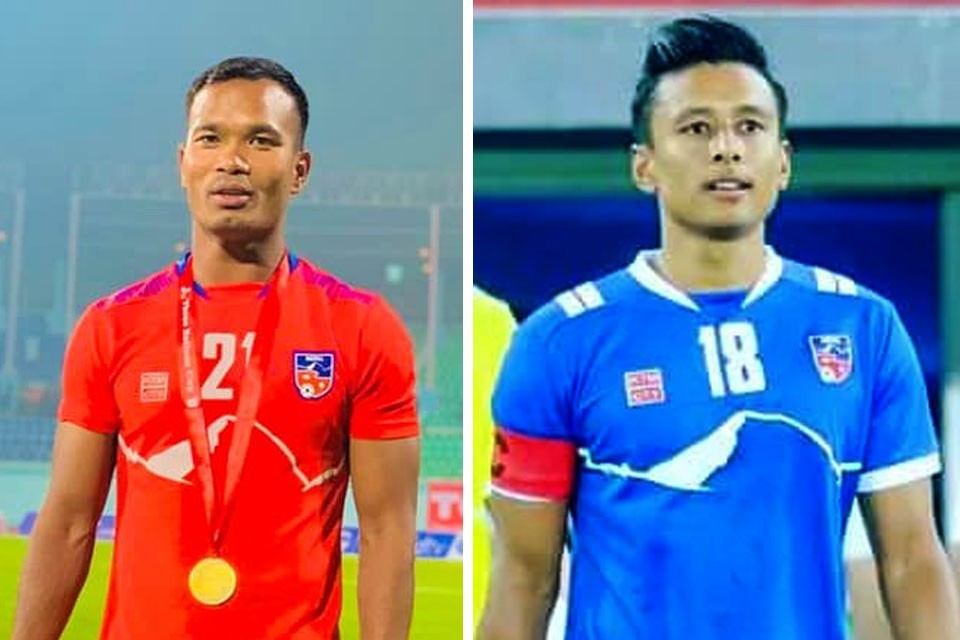 Two important members of the Tribhuwan Army Football Club; Bharat Khawas and Nawayug Shrestha are going to America for the fifth Nepali-American Convention Soccer Tournament.
Both Bharat and Nawayug will play for the organizers' Los Angeles (LA) team, the club said.
Nawayug Shrestha also captained the Nepali national football team in the recent AFC Asian Cup qualifiers in Kuwait. On the other hand, Bharat has not been in the national team for the last few years. However, he is the captain of TAFC.
According to the club, Bharat and Nawayug are leaving for America at midnight today. It is unknown, however, the number of matches the duo will play there.
5th Jhapa Gold Cup: Tribhuwan Army FC Vs MFC Darjeeling - MATCH HIGHLIGHTS