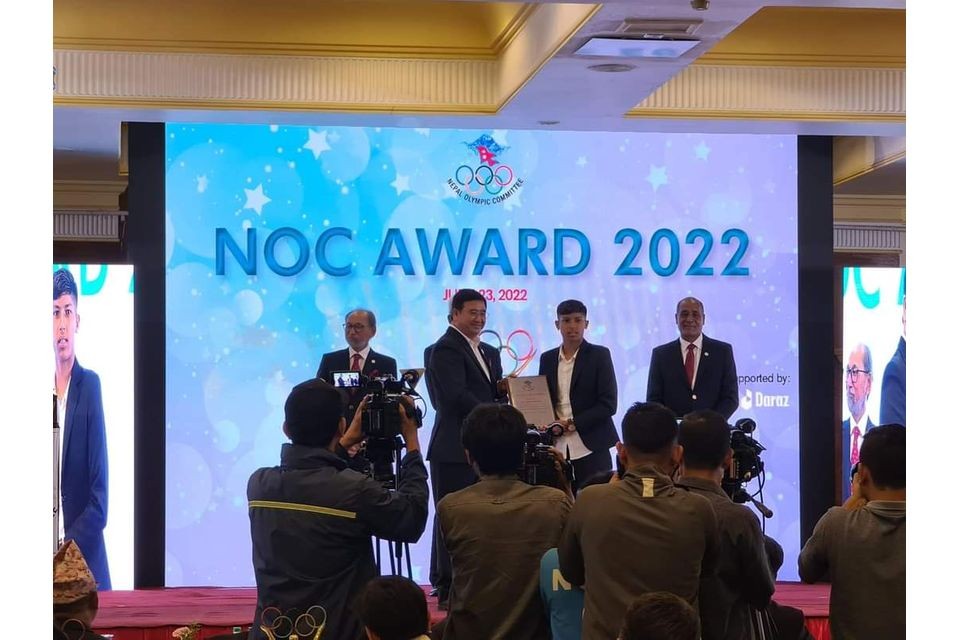 Nepal national women's team striker Sabitra Bhandari 'Samba' has received the NOC Award awarded by Nepal Olympic Committee.
In an event held today at The Everest Hotel in Kathmandu, NOC awarded Samba the award. Samba has been a pivotal player to the Nepal National Women's team and Nepal APF Club. She came back from a long-term ACL injury a few months ago.
In a program organized on the occasion of International Olympic Day, Gaurika Singh received the NOC Outstanding Female Athlete Award. Prince Dahal areceived the Best Male Player award.
Similarly, Deepak Magar on the men's side and Sangina Baidya on the women's side have bagged the best coach award.