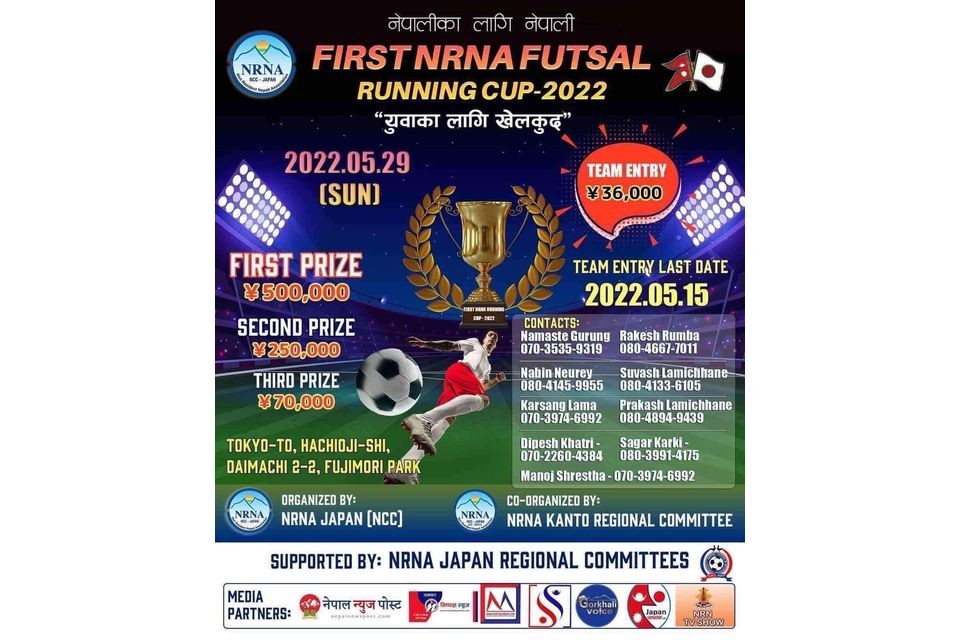 The first-ever NRNA Futsal Running Cup 2022 organized by NRNA Japan (NCC) is going to be held on May 29, 2022.

The winners of the tournament co-organized by NRNA Kanto Regional Committee will receive 500,000 Yen while the runners-up and the third-placed teams will receive 250,000 Yen and 70,000 Yen.

The entry fee for the tournament is set at 35,000 Yen and the registration deadline is set for May 15.

The tournament will be hosted in Tokyo-To, Hachioji-Shi, Daimachi 2-2, Fujimori Park.