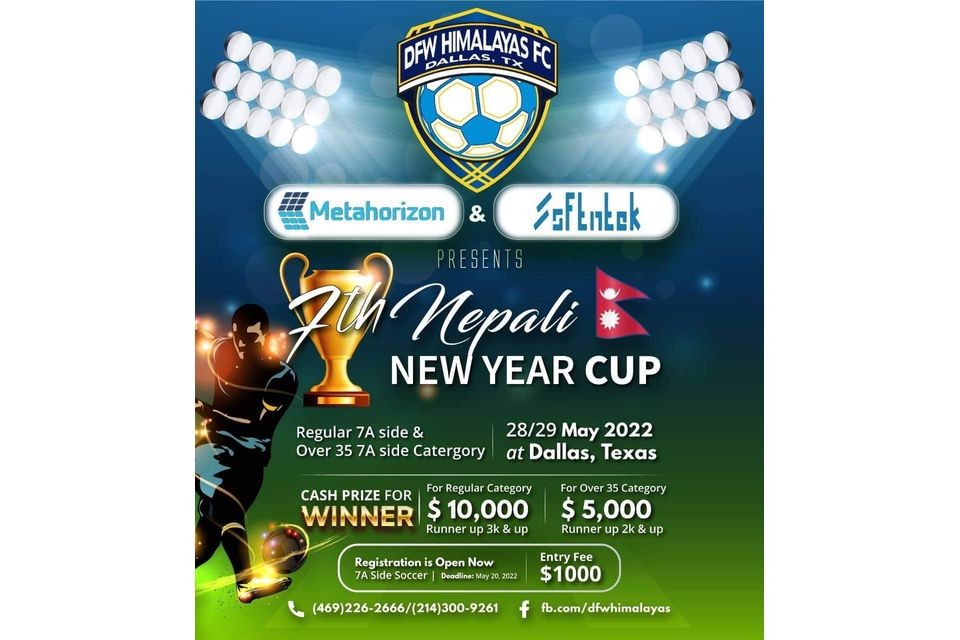 DFW Himalayas FC, Dallas, Texas, USA, are going to organize the seventh Nepali New Year Cup on May 28 and 29 in two different categories.

The tournament will have a regular seven-a-side category and Over-35 seven-a-side category tournaments. The winners of the regular category will receive $10,000, while the winners of the Over-35 category will receive $5,000. The runners-up will receive north of $3,000 and $2,000, respectively.

The entry fee for a single team in both categories is set at $1,000.

The deadline for registration is set for May 20, 2022.