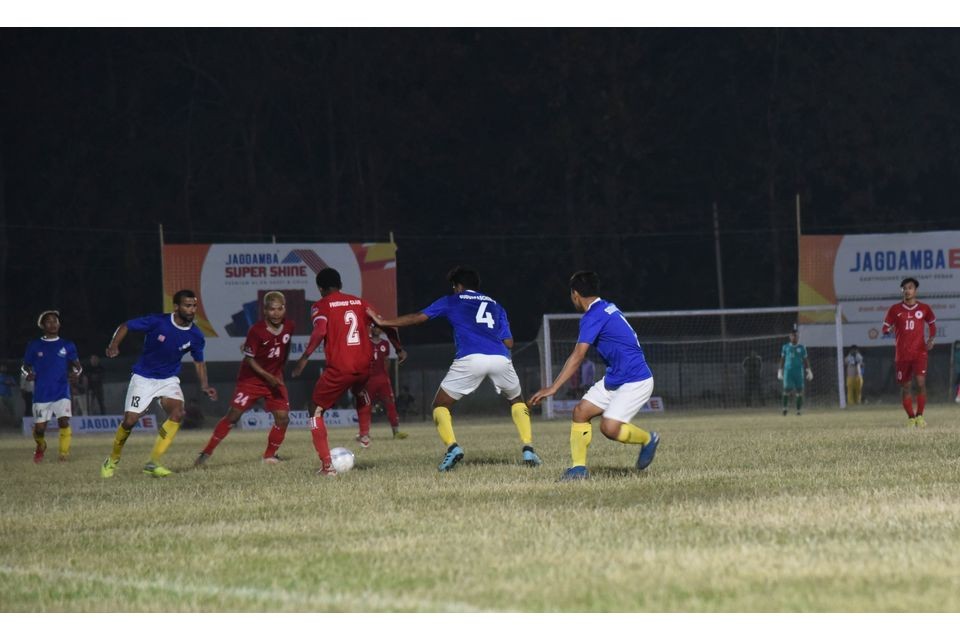 Sudurpaschim-11 have made a winning start in the ongoing Jitpur Simara Gold Cup 2078.

In the opening match of the tournament on Thursday, Sudurpaschim-11 defeated Friends Club 3-1 to make a positive start to the tournament.

Dhanraj Thapa scored the opening goal of the match in the 22nd minute of the match. Deepak Raj Singh doubled the lead after Friends goalkeeper Ashok Baral couldn't save his shot.

Friends pulled one back with a goal from Prem Bahadur Bhandari in the 82nd minute but Friends restored a two-goal lead just a minute later.

Deepak Raj Singh was named the player of the match. He received a trophy and five thousand rupees.

BFC, Chitwan and Bagmati Youth Club, Sarlahi will face each other today.