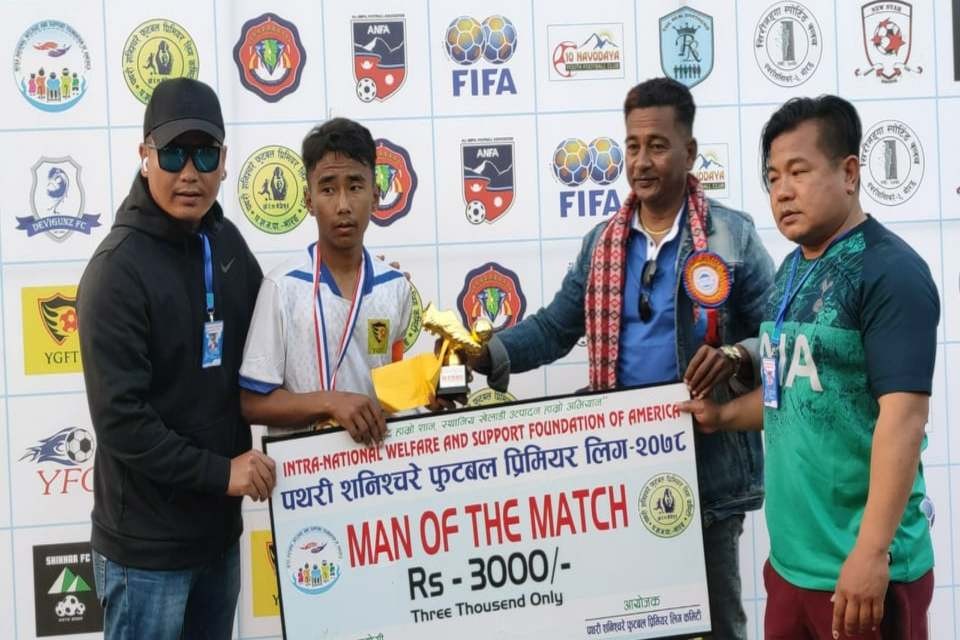 YGFT and 10 Nabodaya played a 1-1 draw in the Sunday encounter at the second Pathari Shanishchare Premier League happening in Pathari Morang. Both teams added a point each to their tally with this draw.

Min Dhimal opened the scoring for 10 Nabodaya in the 3rd minute of the second half. Sanjay Limbu rescued a point late in injury time to rescue a point for YGFT.

Sanjay Limbu was named the player of the match and received Rs. 3000 and a trophy.

Shikhar FC and YFC will face each other on Tuesday.

The winners of the tournament will receive 2.5 lakh rupees while the runners-up will receive 1.5 lakh rupees.
6th Rumpum Udayapur Gold Cup: Morang Stuns Nepal Police - MATCH HIGHLIGHTS