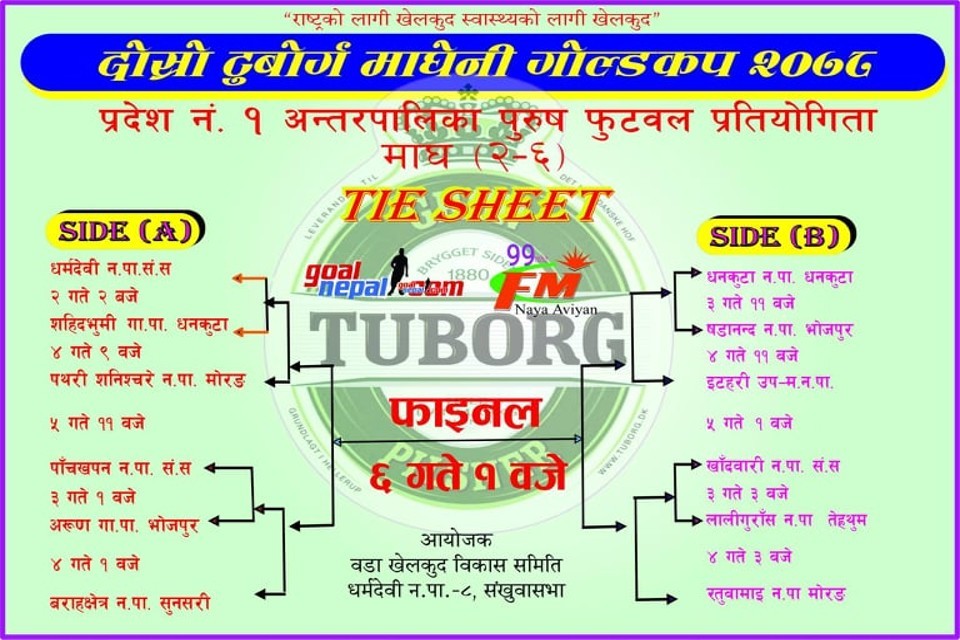 Ward sports development committee, Dharmadevi, Sankhuwasabha is organizing 2nd Mageni cup from Magh 2. 



The event will be played at Dharmadevi municipality 8 grounds.



12 teams are taking part in the event.

"We have completed preparation for the event and we are ready to welcome the teams", said the club.



GoalNepal is the official web partner of the event.