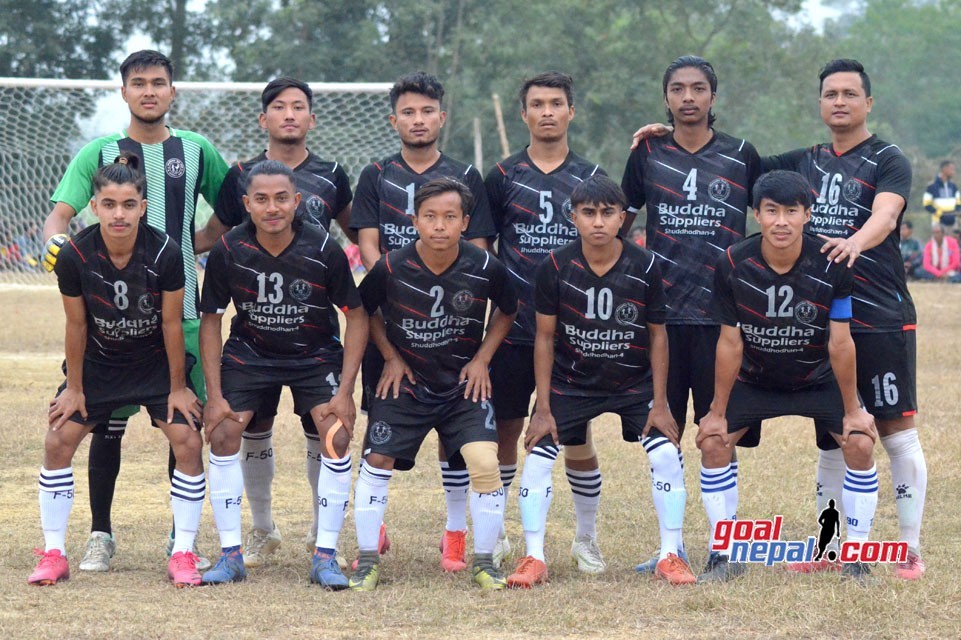 One of the contenders for the competition, Farsatikar Youth Club has entered the semifinals of the first Gaidahawa President's Cup Open Knockout Football Tournament.
Farsatikar entered the last four by defeating Bansgadhi Youth Club 4-2 in a tiebreaker in the final and fourth quarterfinal held in Gaidahawa-8, Devinagar on Tuesday.
Before that, both the teams had played an exciting 1-1 draw in the scheduled time. Bijay Ghale scored for Bansgadhi and Nishan Sunar scored for Farsatikar.
Goalkeeper Shubhankar GC of Farsatikar, who excelled in the game, was declared Man of the Match. The first semi-final match of the competition will be played between New Everest Youth Club, Maniya and Kapilvastu-11 on Wednesday, said coordinator Prakash Hamal.
The winner of the competition organized by New Everest Youth Club and under the patronage of Gaindhawa village will get Rs 1,11,111 including the title while the runner-up will get Rs 55,555, according to the organizers. The final match of the competition will be played on January 1st.