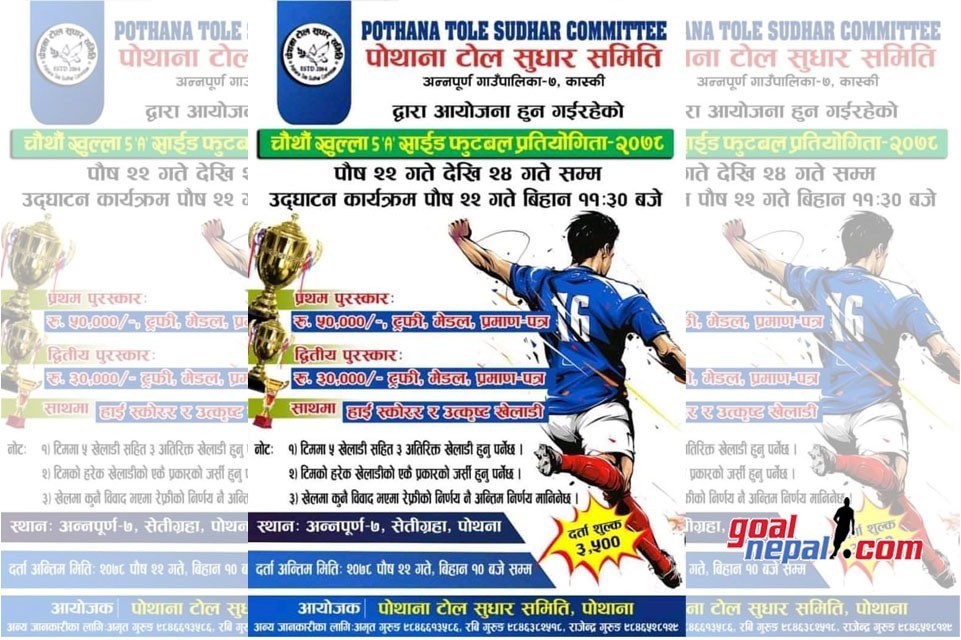 Annapurna Village Municipality in Kaski will host the fourth Open 5-a-side Football Tournament.
Organized by Pothana Tole Improvement Committee, Annapurna-7, Pothana, the tournament to be held from January 6 has it's preparations in the final stage, as informed by the organizers.
The team registrations are open and interested teams can still register with Rs. 3500. The opening day of the tournament is the deadline for registrations.
Setigraha, Annapurna-7, Pothana lofal ground will host the tournament and the final will be played on the 8th of January.
The winner of the tournament will get Rs. 50000 while the runners-up will receive Rs. 30000, as informed by the head of the organizing committee, Amrit Gurung. Individual players will also receive rewards according to Gurung.
POKHARA STADIUM - 10% WORK IS STILL LEFT