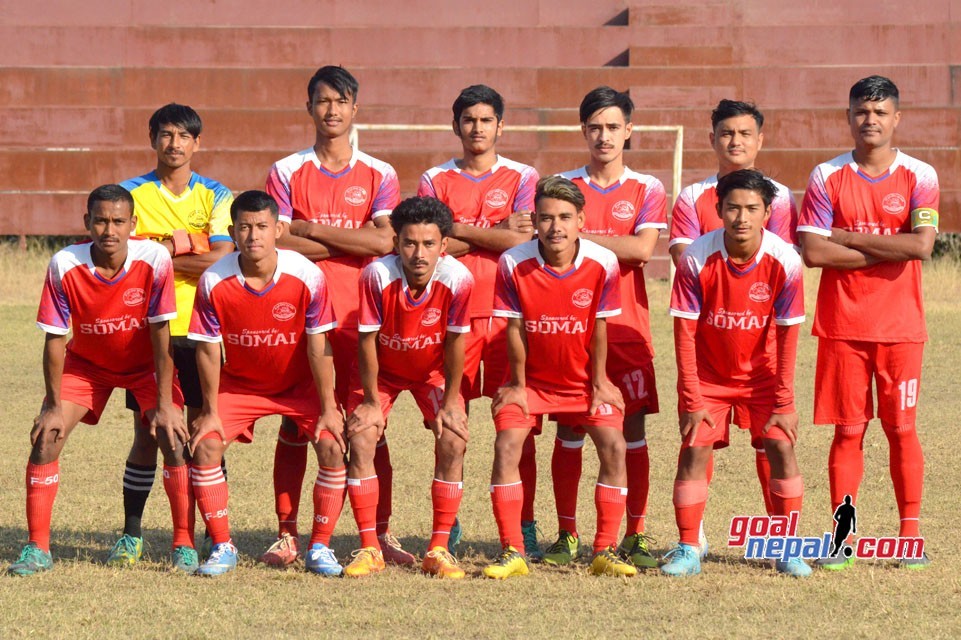 In the only matchup of Thursday in the Rupandehi District League, Bhupu Sainik Sporting Club and DMC shared points.
In the match held at ANFA Technical Centre, Butwal, Bhupu and DMC played a goalless draw. Both teams created a lot of chances to score but couldn't capitalise on any of them.
Bhupu Sainik's goalkeeper Manoj Bista was declared the player of the match. With this result, DMC is 9th on the table with six points from eight matches. Bhupu Sainik is eighth with eight points.
Chadani Youth Club and Lisnu Youth Club were scheduled to face each other on Thursday but Lisnu was awarded a 3-0 win and all three points and Chadani was punished before by the Rupandehi Football Association.
With these three points, Lisnu is seventh on the table with nine points from eight matches. Chadani is last on the table with no points.
In the ongoing Rupandehi District Football Association league, a total of ten teams are competing in a round-robin format. The league's top team will be crowned champion. The winner will receive a prize of 100,000 rupees, as well as the title. Prizes have also been set aside for the second, third, and fourth-placed teams, according to Mukesh Kunwar, the league coordinator.