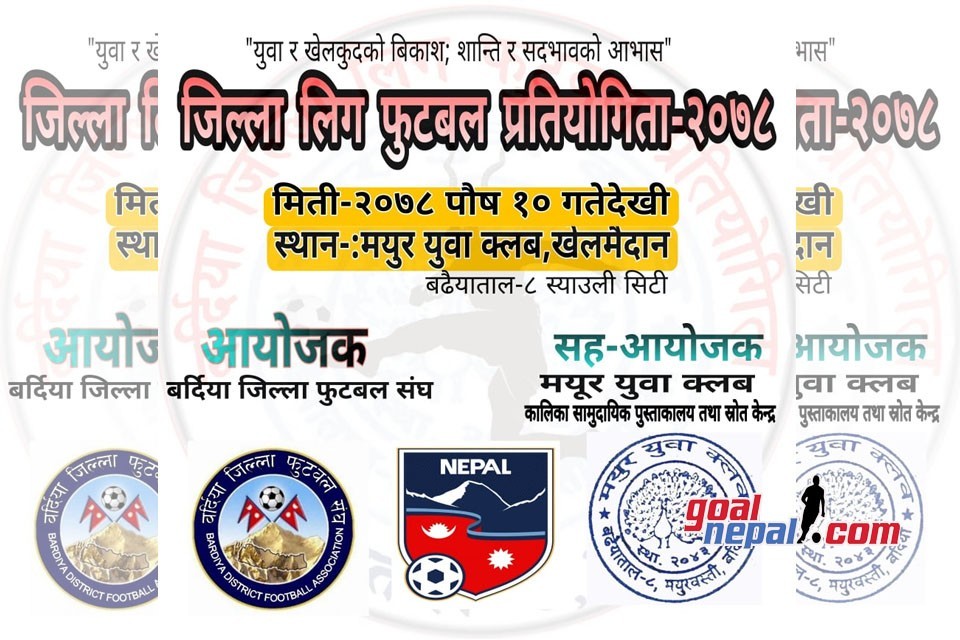 According to the annual program of the All Nepal Football Association (ANFA), the district league football tournament will start in Bardiya from December 25.
A total of 12 teams from the district will participate in the competition to be held at the playground of Mayur Youth Club at Badaiyatal-8. The games of the competition will be based on league cum knockout.
The winner of the competition organized by Bardiya District Football Association and co-organized by Mayur Youth Club, Kalika Community Library and Resource Center will get Rs. 55,000 including the title and the runner-up will get 30,000.