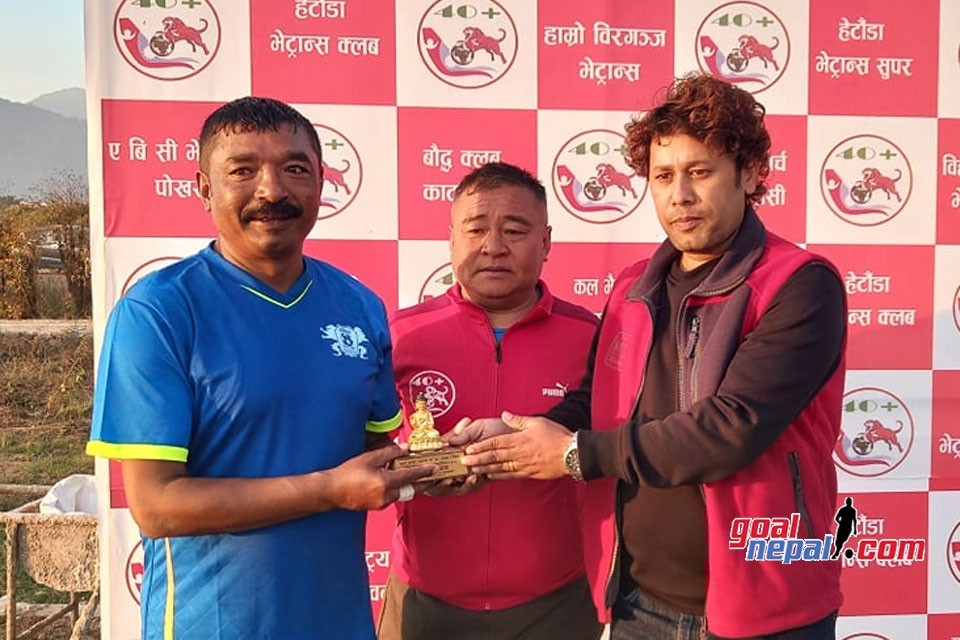 Waling veterans, ABC Veterans, Bagar Bhai Khalak and Baneshowr Veterans have entered quarterfinals of Hetauda veterans cup football tournament.

Waling defeated Butwal veterans 2-0 in the first match of the day. Kailash Rai and Shankar KC scored apiece for the winners.

ABC Pokhara defeated Bagar Bhai Khalak B 2-1 in the second match. Hari Khadka and Sanjaya Gurung scored apiece for the winners. Raj Kumar Ghising scored one for the losing side.

Bagar Bhai Khalak A defeated Hetauda veterans Red on penalties to move forward. Baneshowr veterans sidelined Hetauda veterans 3-1 in the last match of the day.

18 clubs are taking part in the event, which has a winning purse of Nrs 1,11,111. Runners up team will get Nrs 55,555.