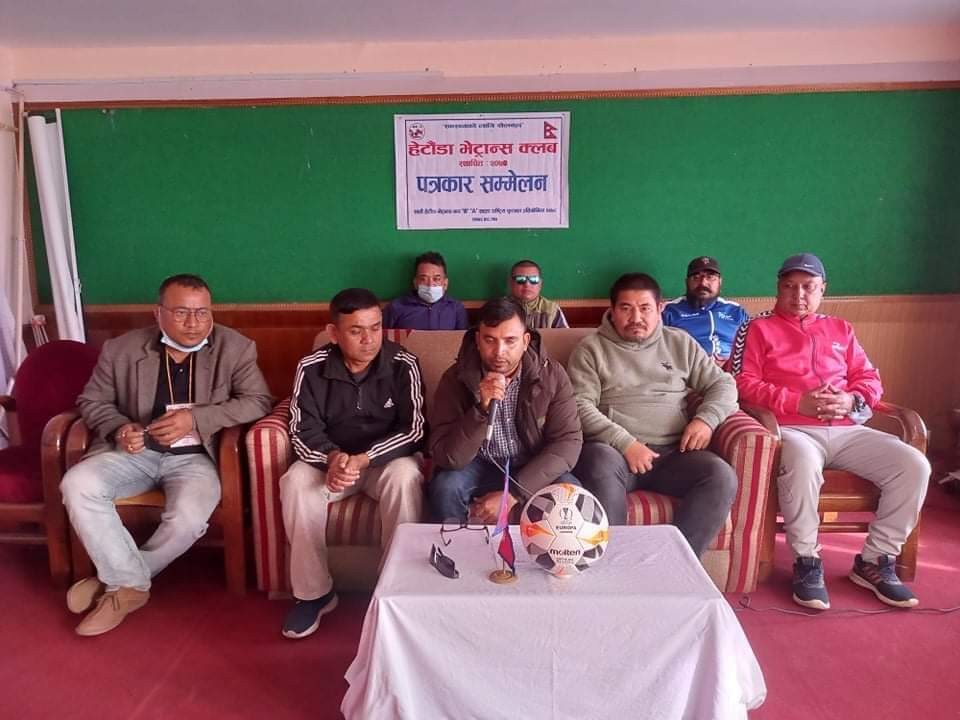 From the 13th of December, the Hetauda Veterans Club will host the 7th Hetauda Veterans Cup Football Tournament.
The club will hold the competition from the 13th of December until the 18th of December, according to a press conference held in Hetauda on Friday.
The competition's coordinator, Maniraj Gautam, announced that 20 clubs will compete in the event, which will be held in Hetauda-5 Campachaur.
Former national players aged 40 and up will compete in this annual championship organized by Hetauda Veterans Club. This district-wide competition is also expected boost the confidence of young players.
The competition is being arranged for the promotion of football with the tagline "Sports for Health," according to Nawaraj Bajracharya, the club's vice-president.
The first place group will receive Rs. 111,111 in cash and a shield in the seventh edition of the competition, while the second place group will receive Rs. 55,555 in cash and a shield.
According to program coordinator Gautam, the best midfielder, attacker, defender, goalkeeper, and team coach will each receive Rs 5,000. Each game's man of the match will also be awarded during the competition.
3rd Makwanpur Gold Cup: Makwanpur XI Vs Machhindra Club