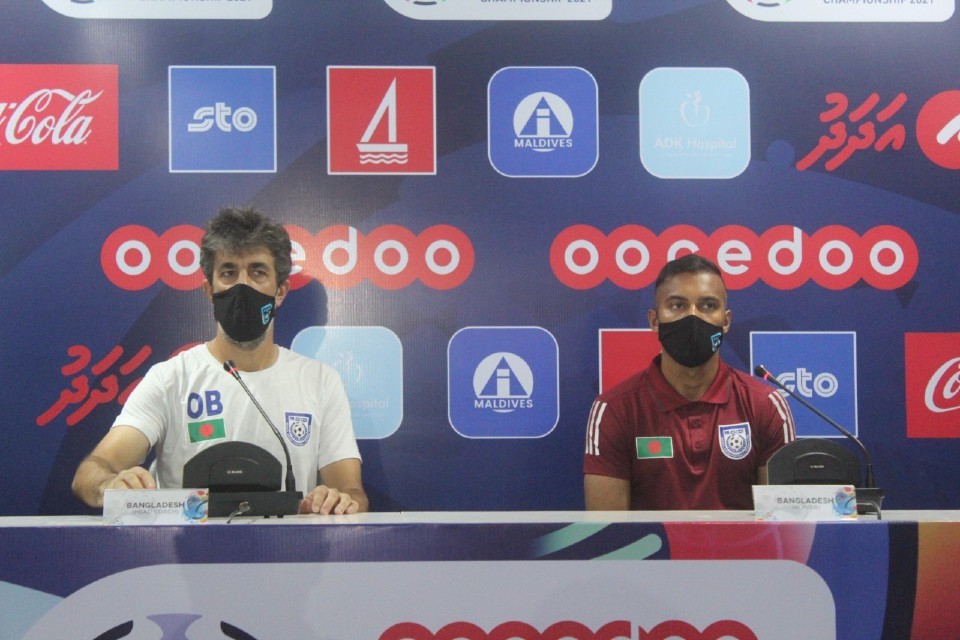 Bangladesh is playing against Sri Lanka in the opener of SAFF Championship 2021 on Friday early evening.

The match will be played at national stadium at 4:45 PM NST.

In the pre-match conference held at national stadium, Male on Thursday, both teams said they would give their best in the opening match.

Bangladesh skipper Jamal Bhuyan said the presence of Bangladeshi fans in Maldives gives them a boost.

"The presence of Bangladeshi fans in Male City is an extra motivation to us. We are ready for the match", said Bhuyan. Bangladesh is coached by Oscar Bruzon who joined the team few days before.

Sri Lanka coach Amir Alagic said they were a developmental side.

"We are still developing and we are not under pressure. We have good team spirit. Team needs winning mentality and it will take time to set it", said Alagic.

Maldives is hosting the championship from October 1 with five SAARC nations.