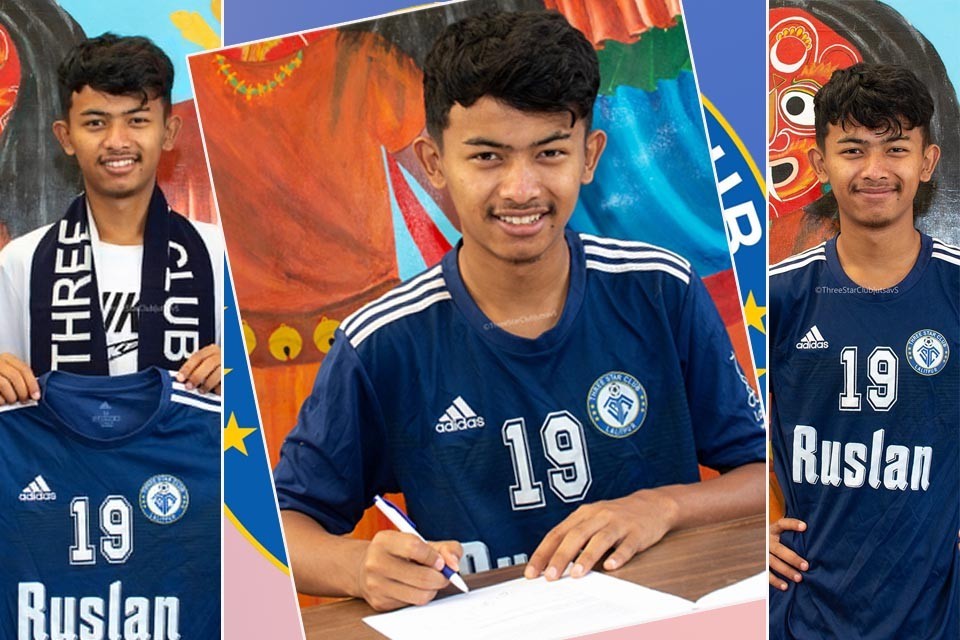 Three Star club has signed a deal with Ayush Ghalan, youngest player in Nepal national team camp.

The club officially revealed him on Tuesday for a new league season that starts from November 15, 2021.

Ghalan will sports 19 number jersey.

There are 14 teams in the league, which has a winning purse of NRs 75 lakh.