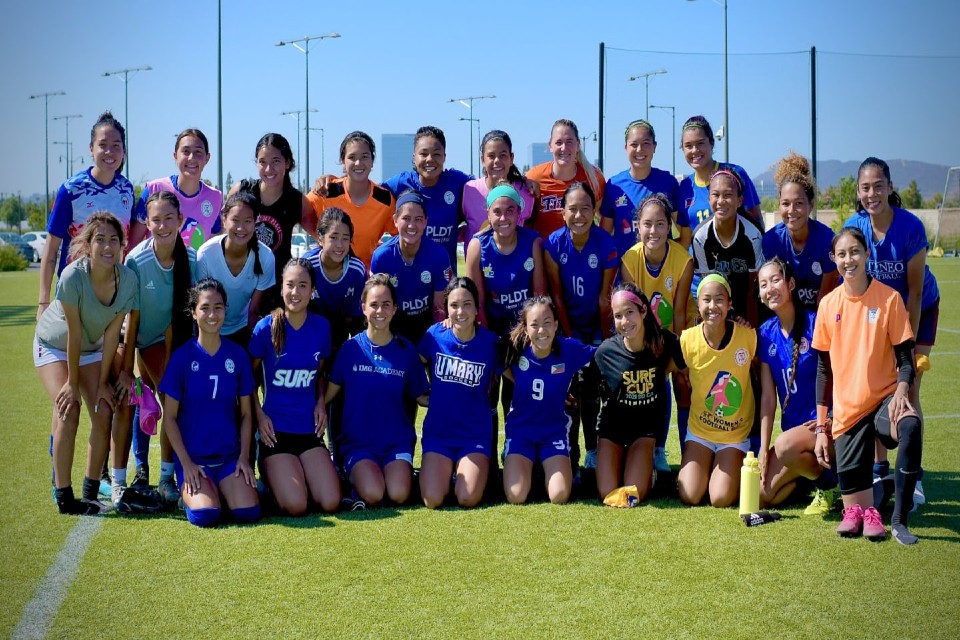 The Philippines have kicked off their preparations for the AFC Women's Asian Cup India 2022 Qualifiers at Great Park Irvine in Irvine, California.

The tryouts is part of the Philippines' United States training camp with over 40 players, both Philippines and US-based joining – in the buildup to the Qualifiers scheduled on September 13-25.
The Philippines, alongside Hong Kong and hosts Nepal in Group F, will be vying for a qualifying spot in the 2022 AFC Women's Asian Cup, which also acts as Qualifiers for the FIFA Women's World Cup 2023.
Only 23 players will be selected by head coach Marlon Maro alongside assistants Rose Ton Barinan, Michael Agbayani, Anthony Albao and Marlon Pinero.
"Over the past few months, the team has been doing online training sessions in preparation for the tournament, and most of the players have been unable to play on the field for the past year due to the pandemic," said Maro.
"The US training camp will help the players gain valuable playing time through proper training; and at the same time, reinforce the squad for the upcoming AFC Women's Asian Cup Qualifiers."
The Philippines have featured nine times in the AFC Women's Asian Cup, finishing sixth in the 2018 edition after losing 5-0 to Korea Republic in the playoff.


Here we go. The #RoadToIndia #WAC2022 officially begins today! 🇵🇭#LabanFilipinas #ParaSaBayan

📷 Jasmin Ma pic.twitter.com/zKbW7bAkQQ

— Philippine Football WNT 🇵🇭 (@PilipinasWNFT) August 5, 2021
NEPAL WOMEN'S VS KYRGYZ REPUBLIC 8-0 | MATCH HIGHLIGHTS