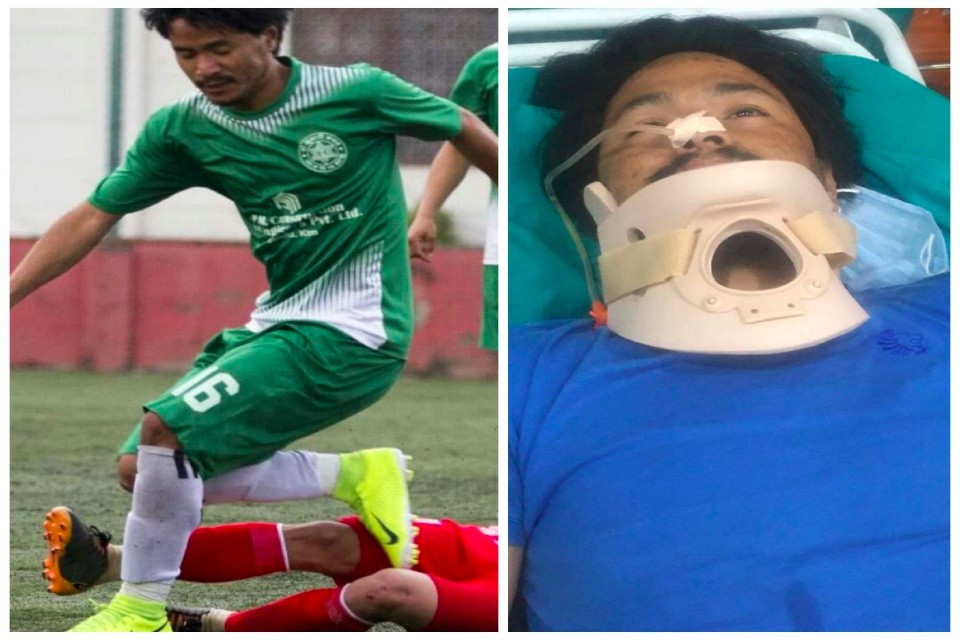 B Division league player, Mohan Taramu has suffered a serious head injury and is awaiting surgery in Butwal.

Taramu sustained head injury while swimming in Tamghas, Gulmi.

His father, Purna Bahadur Taramu feels worried about the health of his son.

"He is not speaking. Our financial condition is not good. Hospital has asked us to deposit money for surgery. What should I do now", Taramu told GoalNepal.

Gulmi FNJ has immediately provided NRs 25,000 and has appealed all for the support.

GoalNepal is also initiating the campaign for fund raising.

Those who want to help Taramu can contact us on GoalNepal FB page or GoalNepal Twitter.

His friends are also raising fund for his treatment.