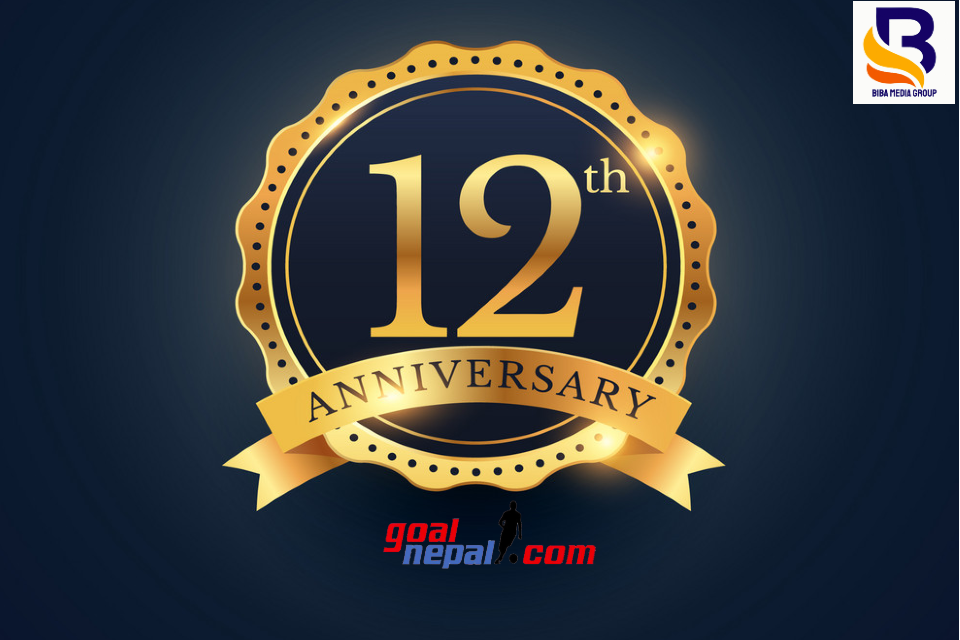 GoalNepal has completed 12 years today in service to Nepalese football.

Biba Media Group CEO Bikram Thapa extended gratitude to all.

"We have received immense love and support from all in this 12-year journey of Nepalese football. Our effort have always been to contribute for Nepalese football. We are glad that we could do a bit and its feels like we have so many things to do in coming days.", said Mr. Thapa.

"This journey has been possible with the love and support from all. We are motivated and determined to work harder everyday.

"My sincere thanks to our beloved site visitors, sponsors, partners, supporters, our team members(past and present) and entire Nepalese football fraternity for their support in one or the other way. We are looking forward to getting more support from all in future too.", added Thapa.

Thapa also announced that GoalNepal Foundation will give away 120 footballs & sporting gears in remote places of the country.

"In 12th anniversary, we have decided to support football clubs and players in remote places with 120 footballs, sporting gears. We are reaching out everywhere because our GOAL is NEPAL", concluded Thapa.